Kitchens are often the heart of the home and they're usually the busiest room in the house, so it's not surprising that they're mostly packed with appliances, pots and pans with little designated space to keep everything neat and tidy.
Our helpful tips at Property Price Advice will provide you with practical kitchen shelf ideas and inspiration so you can keep your kitchen in great condition with our handy space-saving designs. Not only does a tidy, organised kitchen make your life easier, it can help you get what your house is worth if you're trying to attract buyers. We have kitchen shelf ideas that will help you store your kitchenware in a safe and practical yet stylish way; providing you with a range of shelving options, from simple but effective corner shelf units, to contemporary sliding door shelf units.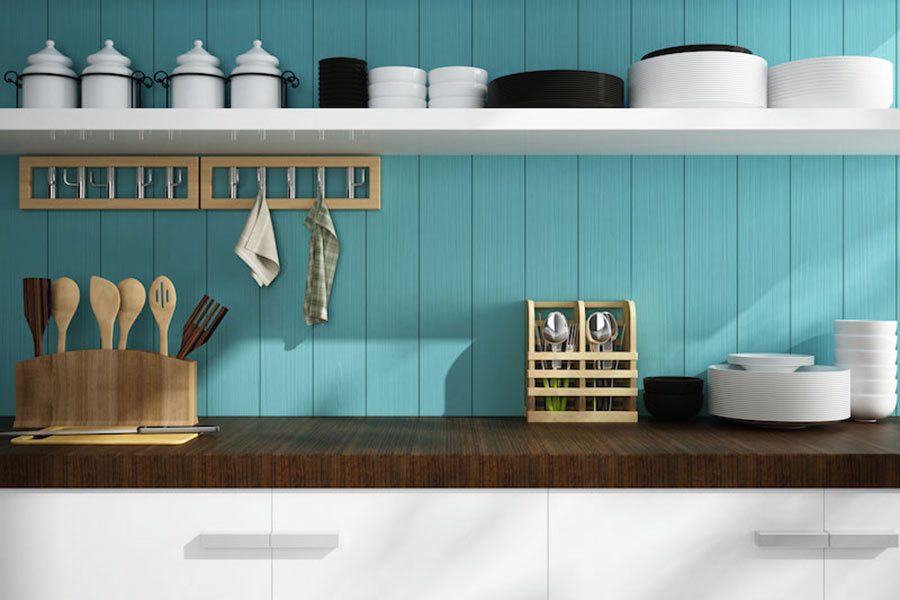 Open Shelves
If you like the idea of open shelves as a storage solution but are afraid of having your pots and pans on show, the trick is to prioritise what you put into your kitchen units to be hidden away. This way your open shelving can be used to store your better-looking kitchenware such as dinner plates, saucers, mugs and tableware for special occasions, and you needn't worry about anyone seeing any clutter!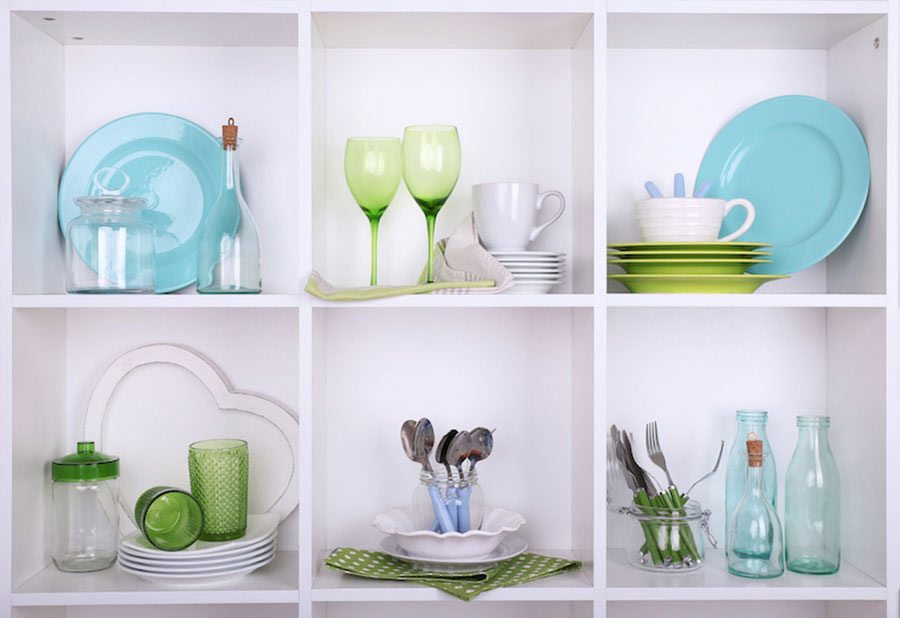 For special kitchenware that is used very rarely, why not kitchen store it high up on open shelving? Not only will this type of storage keep your precious china safe and out of the way of every day use, but it will also enhance your kitchen décor with a kitchen display of beautiful crockery. Open shelving is available in a variety of shapes and sizes: you could choose to have a display running vertically down, across horizontally, or perhaps a square shaped display. Whichever design you choose, you can be sure that your open shelving will be a great storage solution and add extra texture and dimension to your overall kitchen design.
Here are a few shelf style options that you might like to consider in your home:
• Box shelves
• Pantry shelves
• Glass shelves
• Stainless steel shelves
Closed Door Shelves
To increase the capacity of your kitchen storage, it is a good idea to fix some overhead wall cabinets to help make the most of your wall space. This way you can keep your kitchenware tucked away and keep your kitchen clean and clutter-free.
There are lots of different cabinet styles with a variety of colours you can choose from so that you can make sure your new shelf cabinets match your stylish kitchen perfectly. We recommend either sliding shelf cabinet doors, or doors with soft closing hinges to help prevent any breakages.
Dual Shelves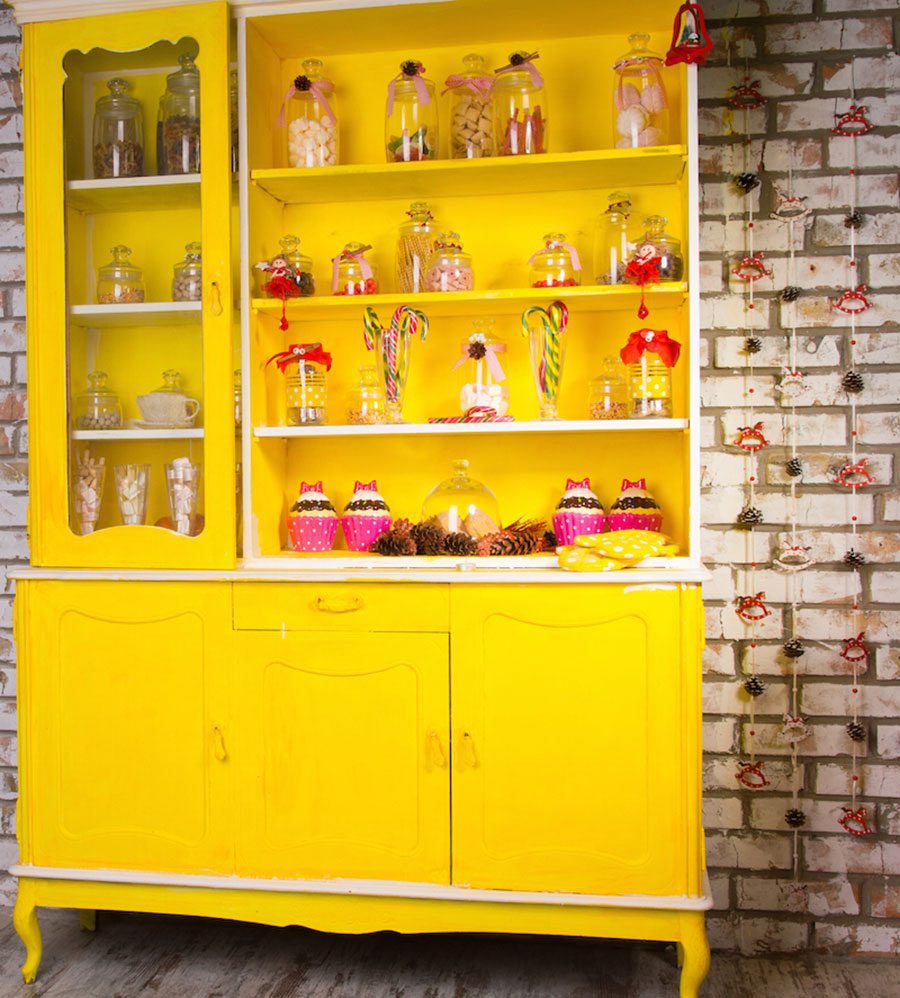 If you want the best of both worlds with open shelving on top and closed shelving at the bottom, dual shelving may be your ideal solution. We suggest opting for a wooden dual shelf due to this material's bulk and strength. For a shelf that holds a lot of kitchenware, you will want to make sure it's as sturdy as possible. The wooden look is perfect for the traditional home as it provides a warm, comfortable kitchen shelf feature and this piece of furniture gives you the opportunity to expose special kitchen ornaments for everyone to see.
Corner/ Pull Out Shelves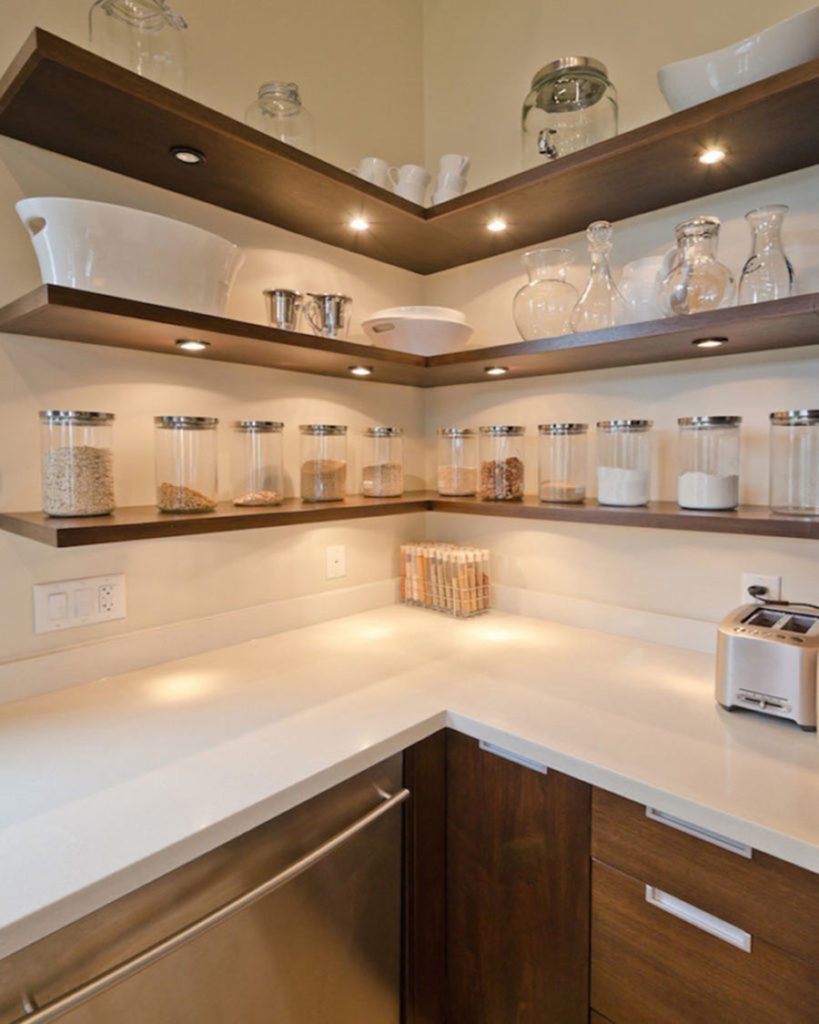 To add kitchen space you need to use up every inch of space wisely and this includes the corners of your kitchen! Corner shelves are a great space saver because they're subtler than mounted wall shelves, especially if they are above head height. This type of shelving is ideal if you're looking for a discreet kitchen storage solution that you can also turn into a design feature. Why not have them running up the whole corner of your kitchen wall? This floor-to-ceiling approach will make easy access to kitchenware and it's a kitchen shelving solution that is sure to maximise space.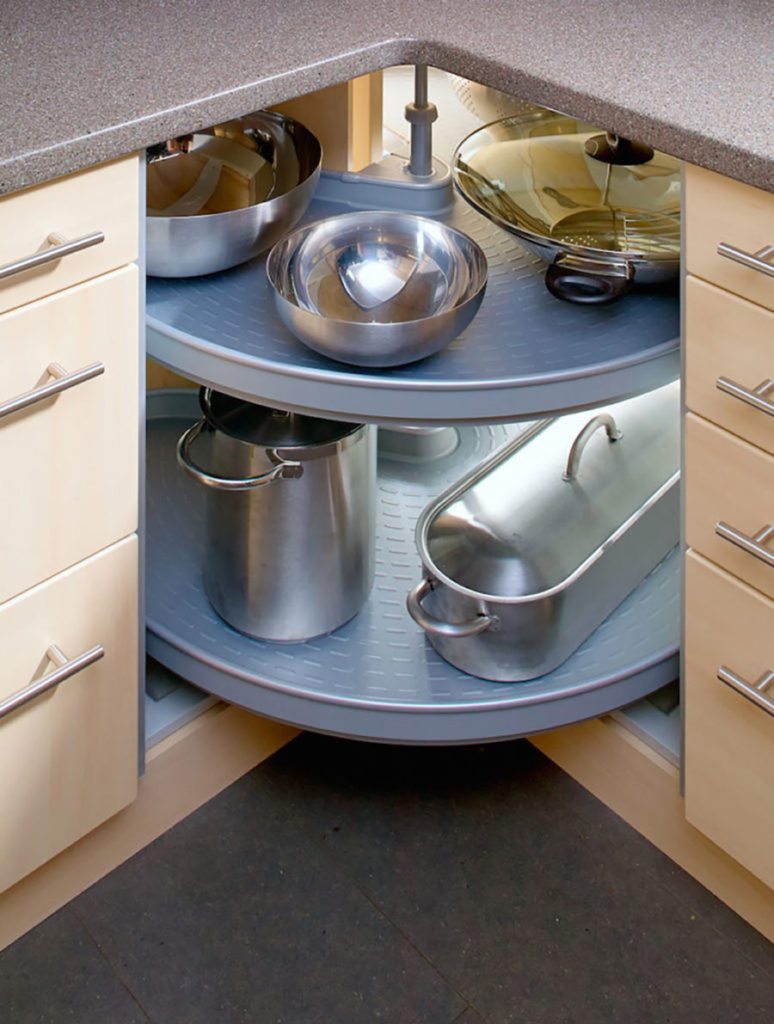 If you currently have a corner unit but want to make it more practical, why not modify the space by integrating a corner carousel shelf into the unit. This will give the space some energy, and give you more storage flexibility. A carousel has multiple shelves, which spin and pull out, enabling you to store appliances and accessories at the back of the corner unit and make the most of the kitchen space you've got. This way you can say goodbye to balancing pots and pans on top of each other because carousels have multiple shelves to promote kitchen organisation.
A pull out shelf also creates the illusion of added space, which we know is precious and often hard to find in the kitchen! With a similar duty as the corner carousel, it gives you the freedom to use up every inch of kitchen space, and better than this, your kitchen pull out storage is hidden away neatly when it's not in use.
Hanging Shelves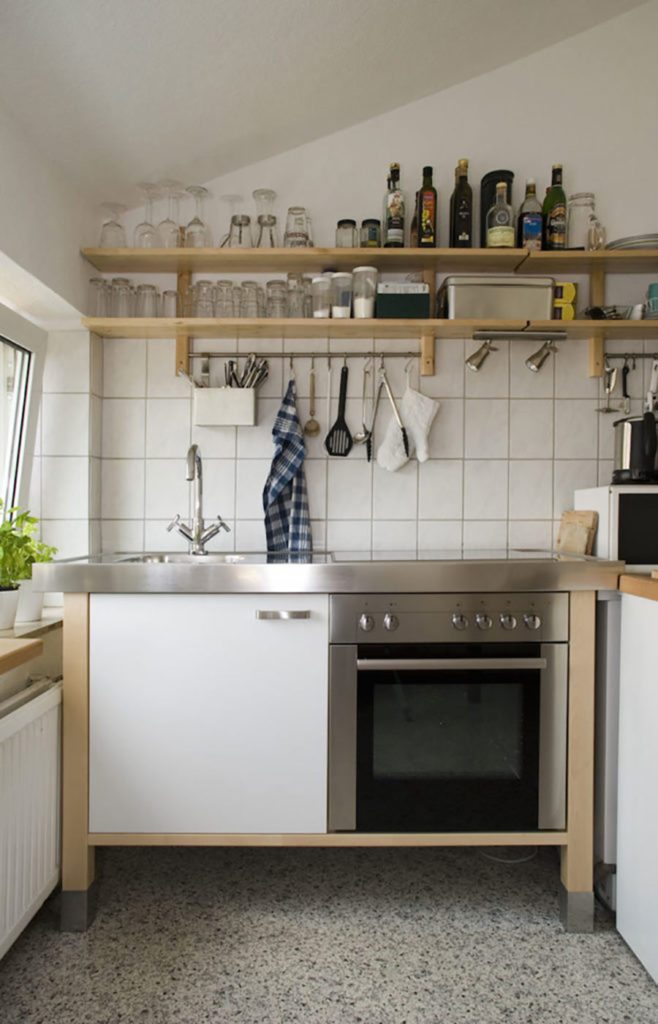 With an extended platform hanging from the ceiling, your space in the kitchen will double in size. This looks great in an open plan modernistic kitchen that isn't afraid to stand out in contemporary design. It works best if items that are rarely used are kept near the centre of the kitchen shelf, followed by appliances used regularly being placed around the edge of the kitchen shelf for easy reach.
Under-Shelf Storage Baskets
Under-shelf baskets are a quick storage solution that will effectively add more space to your kitchen. You will find that they're practical and perfect for storing 'bits and bobs' which are lying around the kitchen. These extensions for kitchen shelves are one of the easiest ways to create more space and are often the ideal solution if you don't want to have to mount another shelf into your kitchen wall.
Over-door Storage shelves
Over-door storage can perform wonders when saving kitchen space, and often being versatile in colour, they can be incorporated into the rest of the kitchen design with ease. This type of kitchen shelving is ideal if you need a more temporary fix that can be removed if it's no longer needed, and with a variety of different styles available, you can find the style to perfectly suit your kitchen storage demands.
With an endless variety of kitchen shelving units available, it can be tricky to know which will best suit your storage demands. Just remember that whichever style and design you choose, your kitchen storage will help maximise the existing space in your kitchen. Not only will your tableware be out of harm's way but your kitchen will become a welcoming room in the heart of your home that everyone can enjoy.