Enjoy more living space this summer by extending into the garden.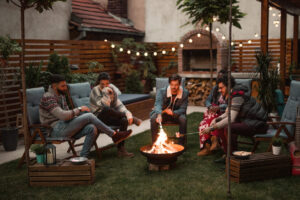 British summertime may be unpredictable, but nothing can dampen our enthusiasm for the great outdoors. An old collapsible table and stackable chairs will no longer cut it – today, it's all about permanent fixtures that look good all year round.
Creating a comfortable living space outdoors allows us to make the best use of our space, offering somewhere to sit back and relax after a long day at work or during evenings spent entertaining friends. But this doesn't need to be overly time-consuming or costly. There are some key items worth investing in to make a real impact.
Use these simple tips to help you create an idyllic outdoor living space.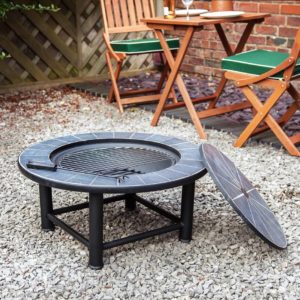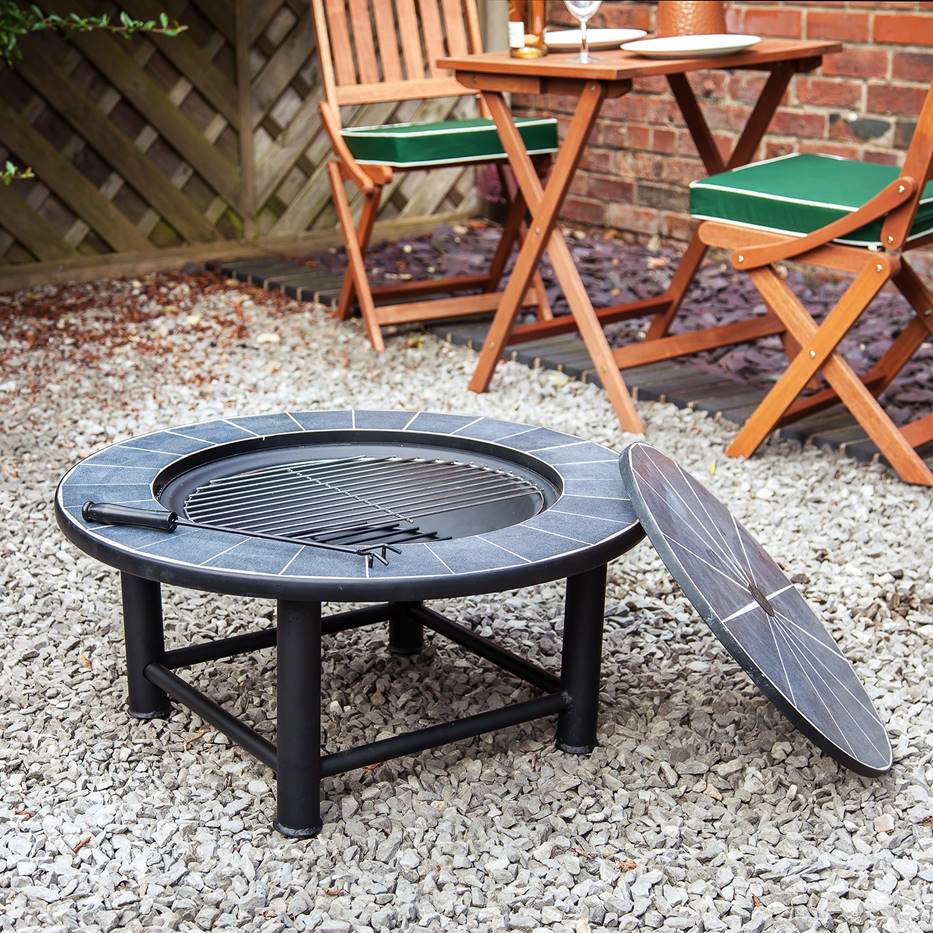 Get cosy
As the sun goes down and temperatures dip, keep the alfresco dinner party going with a fire pit. These are usually made from steel or cast iron and fuelled by either charcoal and wood.
This can create a great focal point, and as they come in a range of different styles and sizes, there is something to accommodate any space. Some fire pits double as barbecues, which is a fantastic way to make the most of smaller spaces, providing guests with warmth, comfort, and delicious food.
For a more traditional way to keep warm, channel the Mexican spirit with a chimenea. You'll generally find these available in clay, cast iron or steel. Some models can also be used as BBQs, so shop around if you like to fire up a grill at the first sign of sunshine.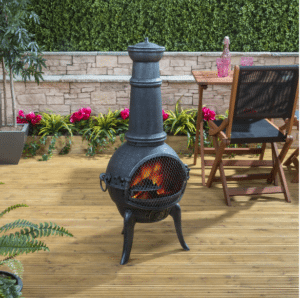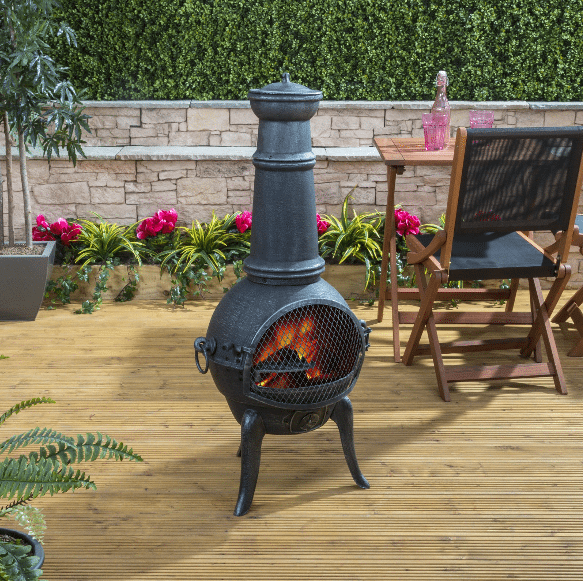 If you prefer a patio heater, there are plenty to choose from even if your space is small. Some can be mounted on the wall, or you can keep one to the table-top to keep your guests cosy. Aim for a full-sized heater if you need to warm up a larger space.
You can extend summer evenings even further by keeping a pile of warm blankets close to hand. If you have wood or metal chairs, drape them over the back to soften the seat.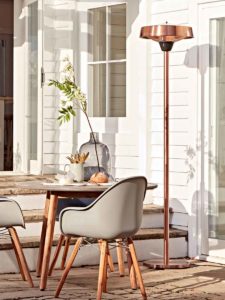 Add light
You'll want to be able to see your dining companions, so think about how to light your outdoor space. Why not dress your dining table with hurricane candle holders to set the mood, then line the pathway with wireless solar-powered lamps? They are an easy and eco-friendly alternative to wired-in lighting.
Before you settle in for the evening, remember to check how long they'll stay bright so that you don't find yourself suddenly plunged into darkness. Keep things simple by using weather- and waterproof models that you can leave outdoors all year round.
Don't skimp on seats
Prioritise outdoor seating, as this is key to providing the perfect setting for both socialising and relaxing. For smaller gardens, a freestanding or built-in L-shaped sofa can work surprisingly well, tucking neatly into a corner to use the space efficiently.
If size isn't a problem, full-on seating sets comprising sofas, matching chairs, sun loungers and day beds are widely available. Just make sure you measure how much space you have to make sure there's enough room for everyone to chill out and move about.
Six simple and affordable weekend projects will give your small garden a new lease of life.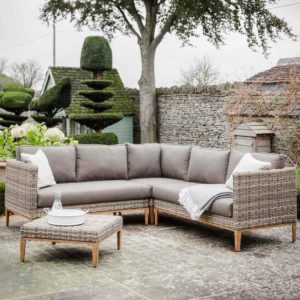 Ramp up relaxation
While away afternoons in the garden lounging on large floor cushions (shop for quick-drying water-resistant materials in case of a sudden shower). Cushions also add an element of flexibility; they can easily be moved around according to where the sun is (or isn't!)
Hang a hammock if you want to channel a jungle vibe – choose one with a stand if you don't have two trees to tie it to. If you don't want to hang alone, look for double or family designs.
Hanging chairs are hot right now. Don't worry if your garden doesn't have a large tree to hang one from: many models come with their own stand.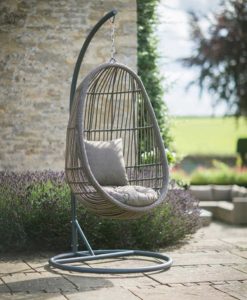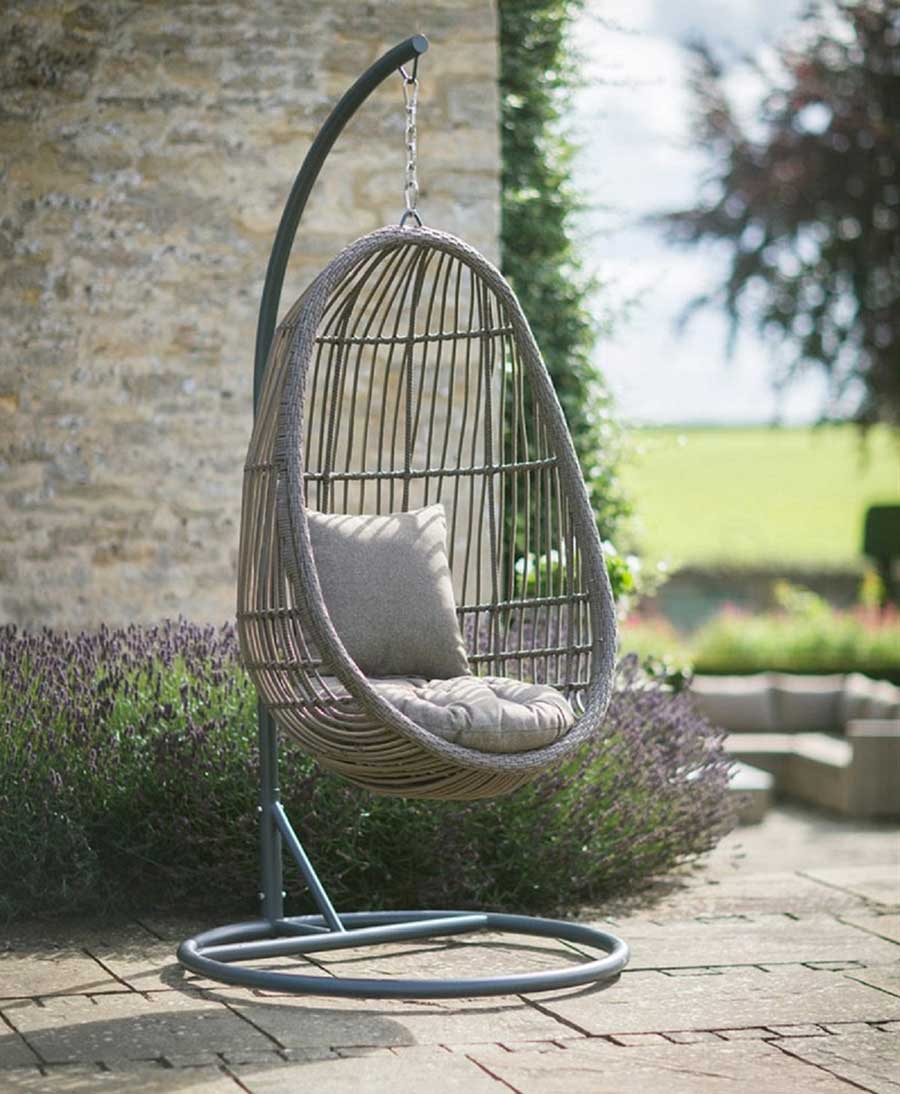 Eat alfresco
Opt for a stylish dining set which creates the perfect space for alfresco dining and entertaining over food. If your garden is snug, set the scene with a small foldaway table teamed with a couple of chairs. Choose a bright colour to pep up your garden after winter.
Few of us have the luxury of a large garden, so it's important to incorporate storage into your seating scheme. Benches are one space-saving solution: they take up less room than chairs and tuck neatly under the table when not in use. You could even build bench seating with storage in the base.
If you have more room, there's no shortage of large dining tables. Many are made to weather our less-than-tropical climate, so you won't need to worry about making space in the shed during the winter months.
In terms of style, rattan furniture is a brilliant buy. Not only is it strong and durable, meaning it will provide long-lasting use, but it's also easy to clean and looks stylish too.
To soften the look, why not place cushions and throws on and over the chairs for that extra colour and texture? They're also perfect for wrapping up on colder evenings.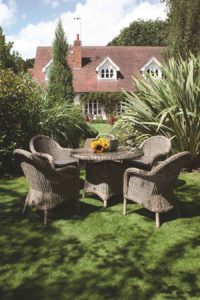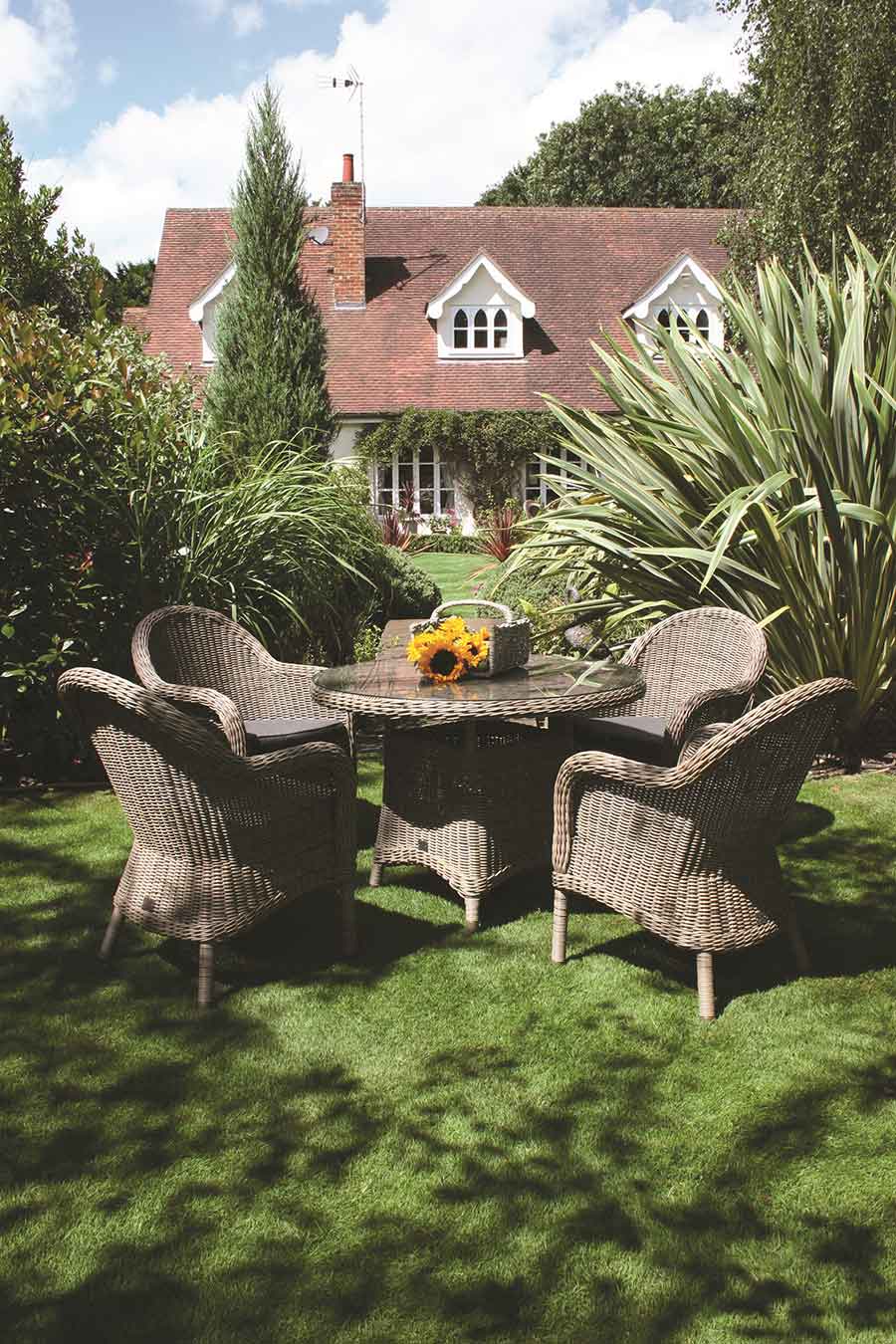 Set the table
Melamine picnicware isn't just for kids. Improved manufacturing techniques mean that melamine has grown up to look increasingly like indoor tableware. It's reasonably priced too, so, if you're crushing on a particular colour or pattern this season, you can indulge without breaking the bank.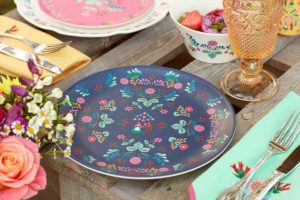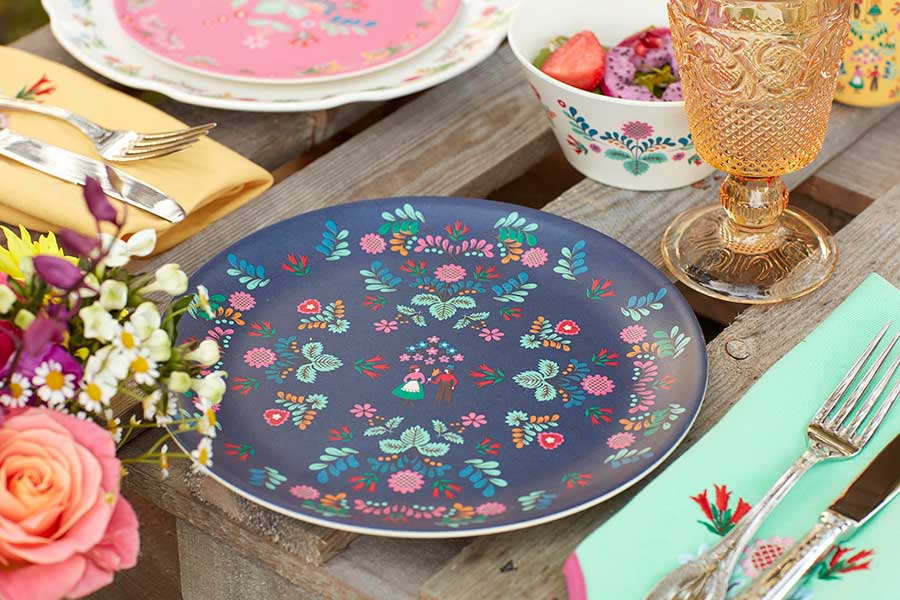 Pick a pot
It's the finer details that transform a run-of-the-mill garden into an outdoor space worth chilling out in. Adding beautiful accessories, such as contemporary potted plants and lanterns, will help to liven up alfresco dining spaces. They offer the perfect finishing touch and will help to bring everything together. If it's space you're short on, wall plants are a great way to provide a simple yet effective addition, while outdoor fairy lights can be strung between trees or on fencing.
Want a cost-effective and time-efficient way to add space and value to your house? A garden room could be the answer.
SaveSave