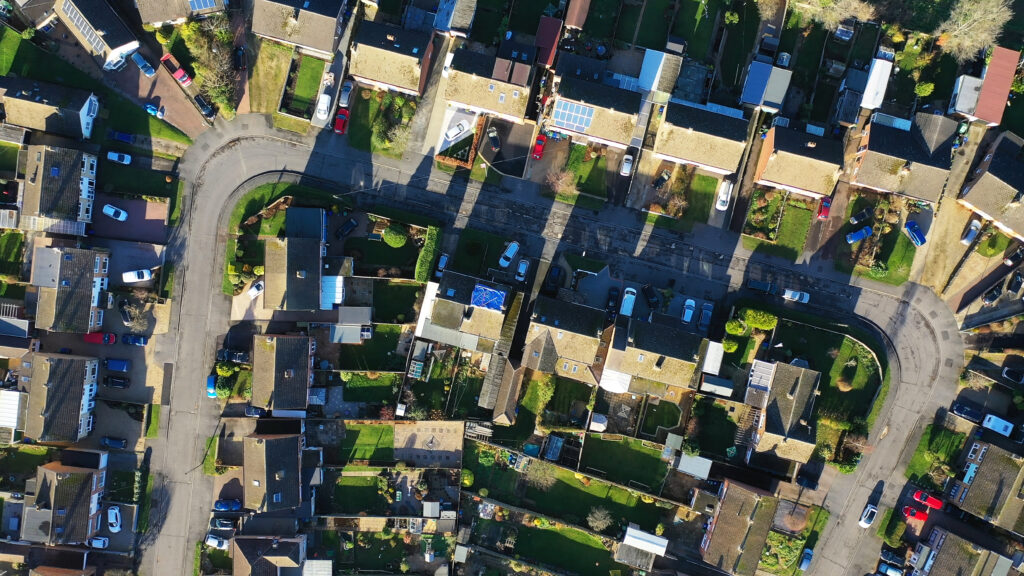 Whether you're a first-time homebuyer or you're selling your home to buy a new one, you should get a house valuation first (psst! – you can book a house valuation here for free).
If you're a buyer, a house valuation will help you ensure you don't overpay for your new house. If you're a seller, it will tell you how much your home is currently worth. That way, you can uncover potential opportunities for increasing its value and selling it for a higher price.
Is obtaining planning permission one of those opportunities? Let's find out.
Does planning permission for land add value to a property?
Planning permission for land can indeed add value to a property. A piece of land with this permission ensures a future property will have a higher price than its market worth, which is why numerous landowners obtain it before selling.
It's an excellent step to take to add value to your land without breaking the bank. If it includes a house, you can always transform it with internal and external modifications, but those would require considerable financial investments.
Getting planning approval for specific improvements but without even making any alterations wouldn't cost you an arm and a leg. In fact, it might not cost you more than a few hundred pounds while making a world of difference in landing you a successful sale.
It's important to note there are situations when you can build without planning permission.
That's because certain alterations don't fall under the scope of permitted development (PD). Some of the most common are internal modifications, regardless of the site's location and type.
Other permitted development projects include garage conversions, loft conversions, outbuildings, and extensions.
There are certain conditions for adding rear or side extensions, though. For instance, a single-storey extension must not extend four metres in height while also remaining lower than the roof's highest point. In addition, it must not exceed half of the land around the house.
Why is a property with planning permission so expensive?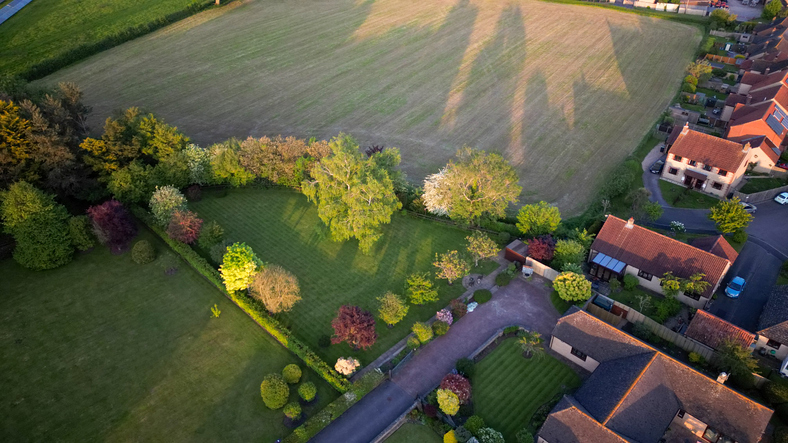 Landowners that obtain planning permission don't necessarily skyrocket their land's price. That depends on several factors, which we will discuss shortly. Still, a granted permit does make the land more expensive.
Why does planning permission add more property value? Because it opens the door to long-term development possibilities.
Although it doesn't always involve big money, it helps visualise all the changes prospective owners can make in the future to increase their property's price. That can make a property or plot more attractive to buyers, as they can know how they can improve it if they ever decide to sell.
Most people would rather expand their homes than move to a larger one. That's another reason why applying for planning permission is a smart move before selling. It gives prospective buyers more flexibility in what they can do with the site. The more possibilities there are, the more they are willing to pay, which increases the site's value.
Another benefit to prospective landowners is the peace of mind they would get for any future improvement projects.
They wouldn't have to worry about applying for permission in the future and potentially not getting approval. Instead, they can visualise the space from the get-go and have a clear picture of the potential value added by all the future changes.
How much value does planning approval add to your land?
If you get planning approval for your land, you could increase its market price by up to 10%. Plots in prime locations like London and Edinburgh typically see a 10% increase.
Now, as mentioned earlier, how much value you could add with planning permission depends on several factors, including:
Location
Type of permission (outline or full)
Time of approval (planning permission expires after three years)
Type and extent of work that the permission covers
Whether the permit includes adding more floor space (e.g., an extra bedroom)
The more attractive your location and project are, the more attractive your offer will be to prospective buyers, which means the price would go up.
What's the price of land per acre in the UK with planning permission?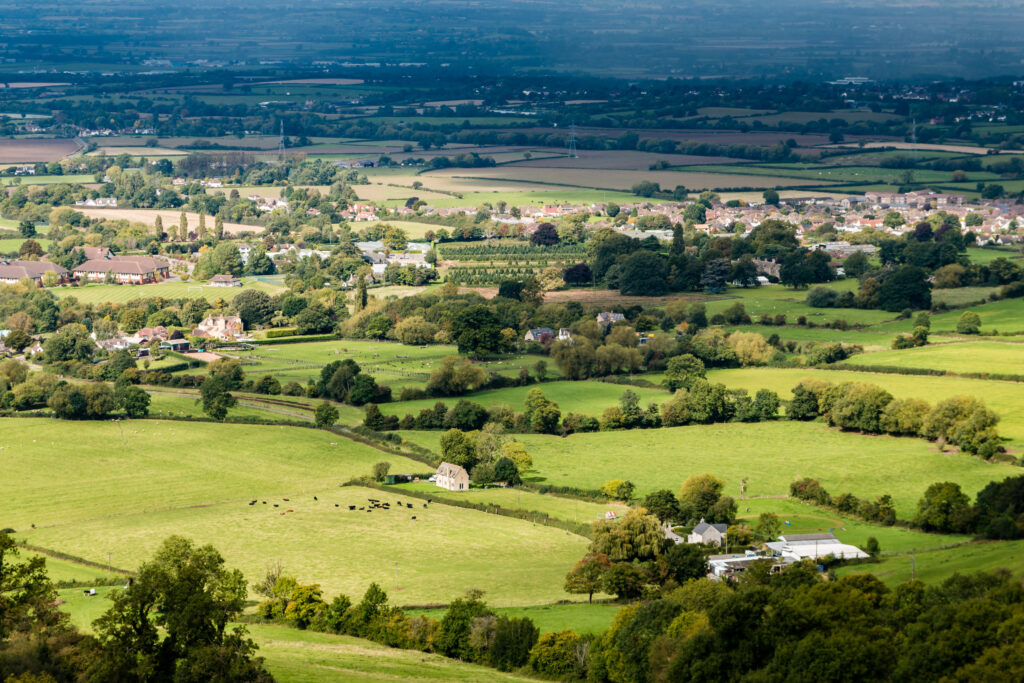 An acre of land in the UK typically costs around £300,000 in the north while exceeding £1 million in the south.
If you want to buy farmland in the UK (you could convert it into a residential plot), one acre would cost you between £12,000 and £15,000, depending on the location. If it's right next to your home, the price of one acre could reach £50,000.
If you want to convert farmland into a garden, you may need to pay at least £25,000 per acre. That's because a garden would increase the future price significantly.
When you add planning permission to the equation, a land site could get 8-10 times more value.
When it comes to residential land in the UK, it typically amounts to roughly 67% of the total property value. So, if a house on a one-acre plot is worth £1 million, an acre of the land would be £670,000.
Land value calculator UK
If you want to determine how much a particular piece of land in the UK is worth, use our land value calculator. It considers average land values in a specific area, recently sold prices of similar or neighbouring lands and the local market conditions. Get an accurate estimate instantly and make an informed decision.
Want to figure out how much you can afford to spend on a new house or piece of land? Head to our free Budget Calculator and determine your budget within minutes!
Considering your current salary, available deposit, and property specifications, we'll provide you with an instant budget estimate, together with all the matching properties in your desired area.
We'll even offer you a list of the best mortgage deals that suit your needs. Talk to a professional mortgage advisor who can help you find the right deal.
How to maximise planning permission to increase land value
The more development opportunities you include in your planning project, the more appealing it will be to prospective buyers. You could increase your land's price beyond that average of 10%.
One of the best ways to go about it is to include a house conversion to flats. Dividing a residential property into separate units can increase its market price by up to 30%.
Another thing you can plan for is a garage conversion. Converting a garage to extend your current or create a new living space can increase your property's price by up to 15%.
The same goes for side or rear extensions. Adding a garden or any other extension can add up to 15% more value to your house.
Loft conversions that include adding a new bedroom can increase the price by up to 15%.
If you want to turn agricultural land into a residential plot, you could increase its value by as much as 10,000%! That's one of the best opportunities anyone could grab!
How much does planning permission cost?
It depends on the type of permission and your planned development opportunities.
You can get outline planning permission for free, while you'll need to pay a certain application fee for full planning permission. For instance, Householder Planning Permission costs £175.
Head to the Planning Portal's fee calculator to find out your application's cost.
Full permission requires a detailed planning proposal that includes all the architectural design drawings. You'll need to submit all your design plans when applying with your local planning authority.
If you get approval, you must start building within three years. If you plan on selling, the new owner will get the granted permission. They'll be able to build everything you've planned or obtain a new permit for other modifications.
Value of land with planning permission
Planning permissions can skyrocket properties' values, as long as their proposed improvements offer great flexibility to prospective buyers. Helping them visualise how they can transform their place of residence is a surefire way to make a quick sale and sell for more than the market price.
If you're a first-time homebuyer, look for properties that offer this kind of flexibility. If you ever decide to sell in the future, you'll know what to do to sell for more.
If you're a seller, you'll be able to attract numerous buyers willing to pay extra for more building opportunities. Get started with a free house valuation from your local estate agents to find out how much your house (and planning permission) is worth.