In the first of our new series, interior designer Lisa Melvin takes on the task of creating a relaxed master suite for a busy family home.
You can find out more about Lisa and the services her company offers by visiting http://www.lisamelvindesign.co.uk/ , or give her a call on 01788 866996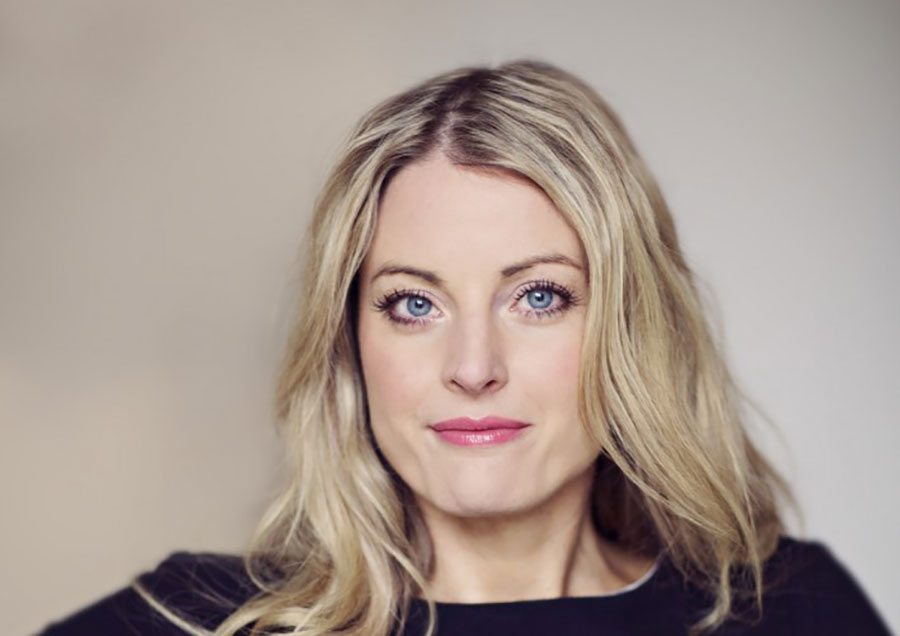 The Clients
Hannah and Tom Petersen live in Newbury, Berkshire with their three children, Ben, eight, Lucy, five and Noah, two. Tom works as head of finance for a car company while Hannah works part-time in her local library. They bought their four-bedroom detached home a year ago and are keen to create a master suite to escape the pressures of everyday life.
The Brief
The couple want the master suite to be luxurious without being over the top. 'We'd love something really special to come home to,' explains Hannah. 'But we do favour natural materials such as wood and tile. Our preferred colours are warm and deep and we like mood lighting. We would also like golden oak toned floors with similar shades of tile. We'll need to rearrange walls to open the space but locate the fixtures near existing plumbing.' In the sleeping area they'll have a king-size bed while the dressing room must have a variety of open shelves, drawers and hanging space.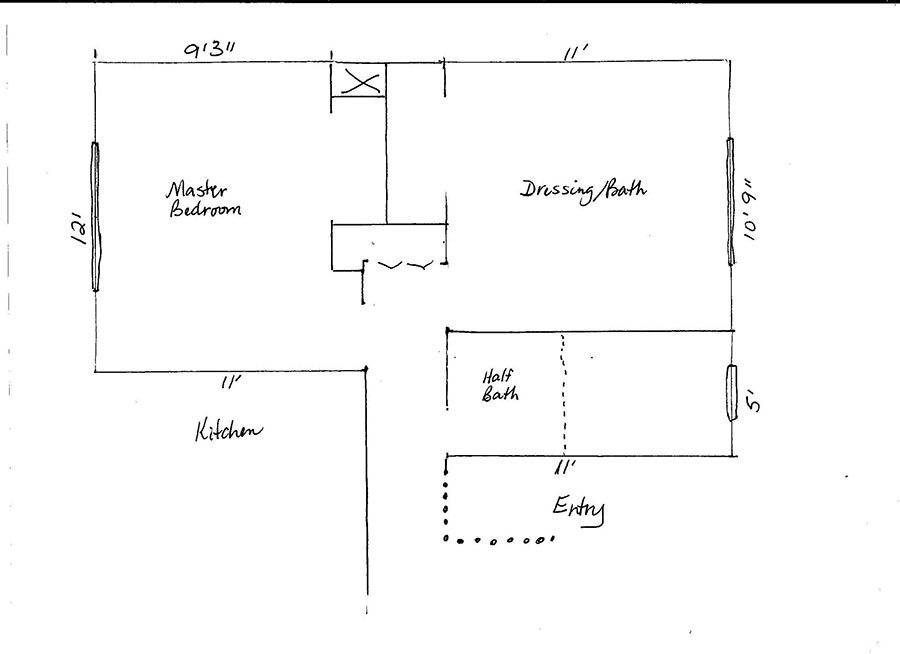 The Space
The L-shaped master suite is fairly spacious 4m at one end and 6m at the other with 2m wide windows at opposite ends of the room and a doorway leading through a narrow corridor. Hannah and Tom are open to suggestions when it comes to reconfiguring the space and knocking down walls. Their budget is for design and materials only, as they have set aside additional funds for any building work and installation.
The Budget
£9000 excluding installation
The Solution
Offering a high-quality service, Lisa Melvin and her team work closely with clients, from initial planning stages right through to installation.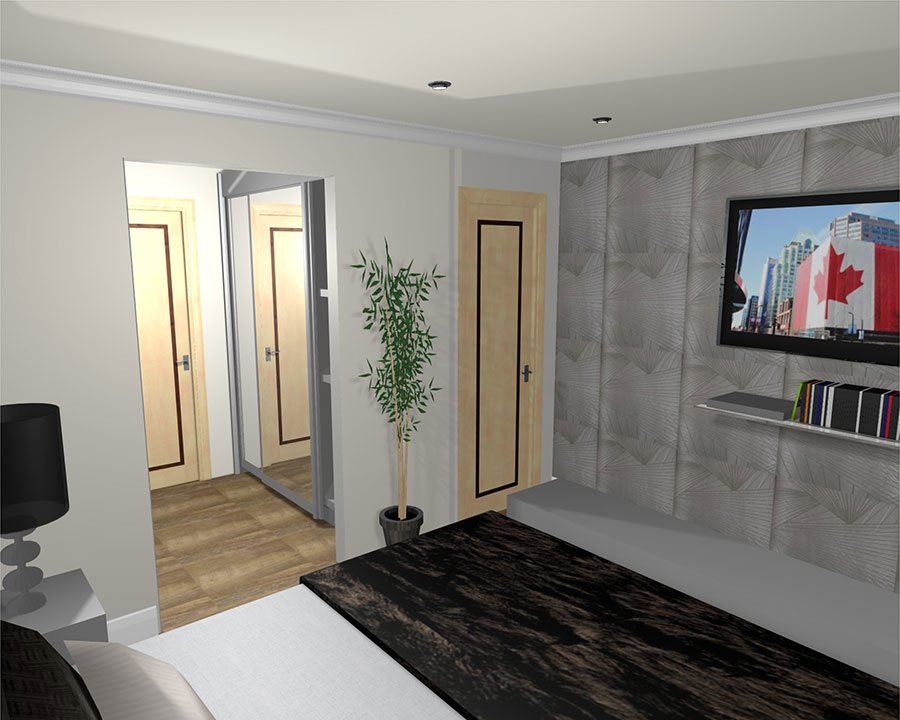 'Incorporating natural materials within the home is bang on trend, so when the clients mentioned they liked the idea of using this as a theme for their master suite, I was able to create a contemporary, tranquil space using plenty of wood, stone and glass,' says Lisa. 'The overall design follows a "less is more" approach, creating a calm environment for Hannah and Tom to enjoy. The fixtures and fittings provide a sense of luxury, from LED mood lighting to the spacious wetroom with deluge showerhead.
'One of the main changes to the original layout is that the walls have been repositioned to form a walk-through dressing area that can be accessed from the bedroom and ensuite. The dressing room has LED lighting and is fitted with bespoke shelving in faced MDF constructed by a local joiner, which is situated behind large mirrored sliding doors. This simple adjustment has transformed the master suite into distinct, functional areas.
'Despite this separation, the décor remains consistent throughout with a seamless flow from one room to the other. Using the same Balterio Senator Venetian Walnut 427 flooring throughout helps create a feeling of continuity. The flooring is easy to maintain, has a high wear and tear threshold and is easy to install. The only area where this flooring hasn't been used is in the ensuite, which includes large-format porcelain tiles from Vitra.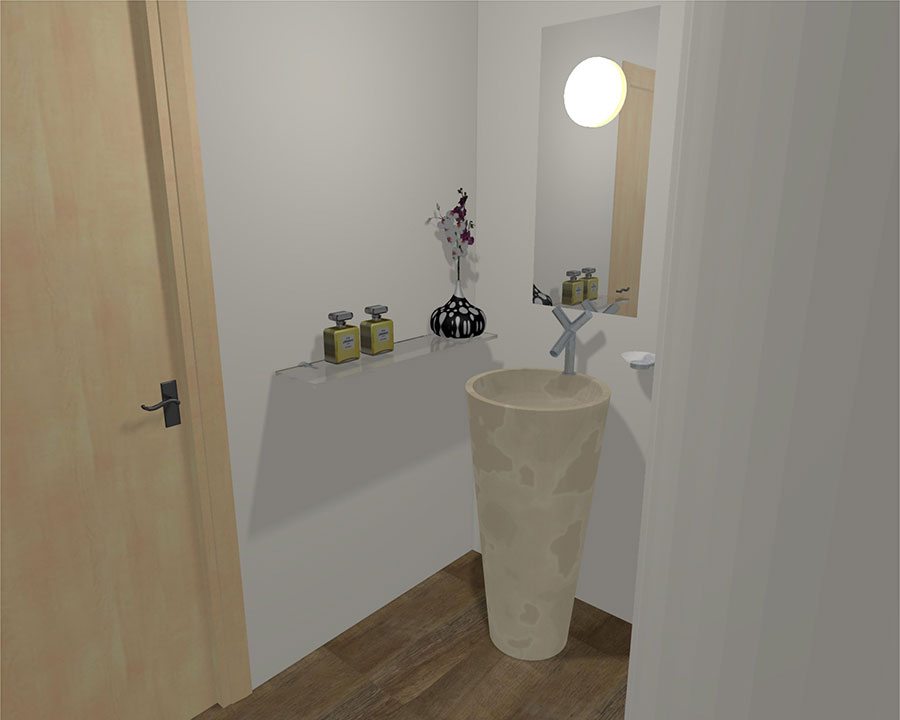 'Another noticeable addition is the curved wall that separates the cloakroom and ensuite. This adds interest to both spaces and I have used the curve in the wall to house a beautiful wetroom design finished in glass mosaics with a glass screen in an easy-clean finish, which prevents water from splashing across the rest of the room.
'The cloakroom is fitted with a compact Mai polished stone pedestal basin, which reflects the light beautifully, with an illuminated mirror above. A Dae wall-hung WC with removable seat and cover has also been included with a hygienic motion-sensor flush plate.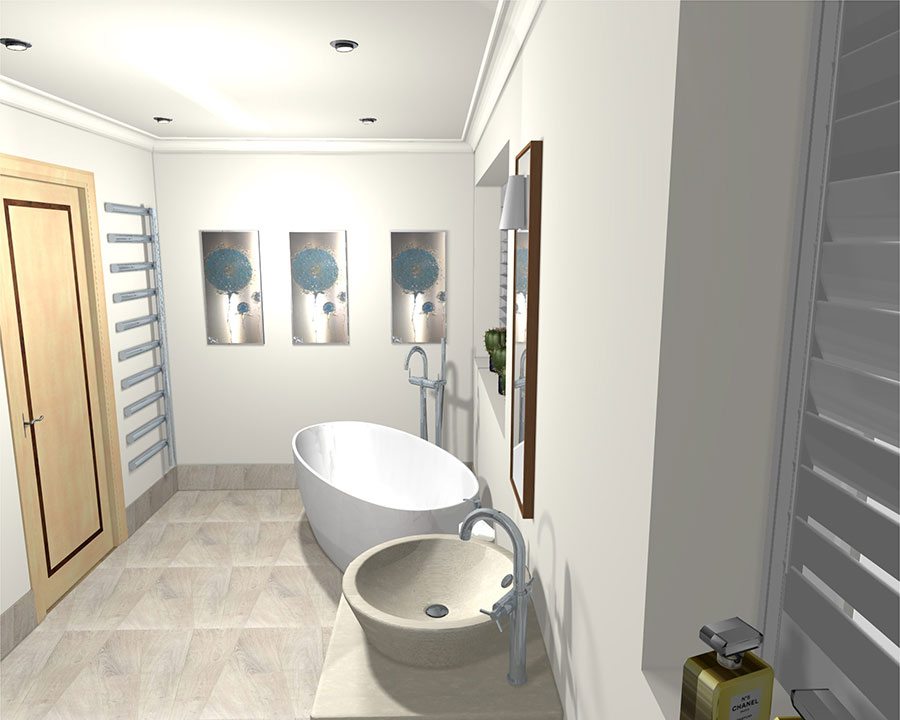 'The ensuite includes a Phuy stone basin handcrafted exclusively for The Designer Knowledge by Manteiv, which is installed on an oak unit. Other sanitaryware includes the Lia rim-free wall-hung WC with stainless-steel flush plate and freestanding Stream bath with a tall, freestanding mixer in chrome. The Arow chrome towel warmer makes a real statement and is the perfect finishing touch.'
The specifications
Furniture: £1400
Sanitaryware: £2500
Shower system and brass ware: £1700
Lighting: £800
Floor and wallcoverings: £2600
Total: £9000
The client's verdict
'I absolutely love this design,' says Hannah. 'It looks so calm and tranquil, which is exactly what we want after a hectic day at work and looking after the children. We love LisaÕs use of natural materials and textures and I can see thereÕs plenty of storage for all our clothes. The balance between understated and luxury is spot-on and I can imagine ourselves enjoying a lie-in on a weekend in years to come when the children are older! The bathroom looks like something from a five-star hotel and we'd be thrilled to have something like this in our own home.'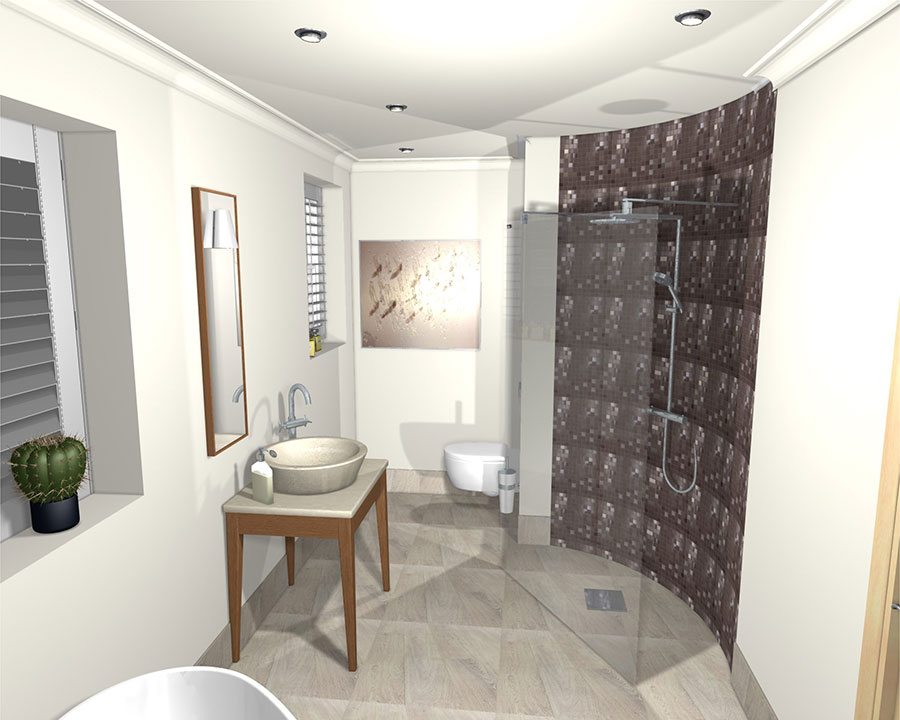 Contacts
Clare Wright http://www.zenithart.me.uk/
All other items available from The Designer Knowledge 01788 866950