Are you looking to add a little pizzazz to your kitchen without breaking the bank? Kitchen wallpaper is a fantastic way to add personality to a home space, and there are so many options to choose from. Gone are the days when wallpaper was confined to the bedroom and living room; with design and technology improving all the time, wallpaper is no longer a splash hazard for kitchen and bathroom spaces.
Kitchens can often become the place in your house where practicality overrules personality. With space for storage at a premium, an ever increasing number of essential appliances, and easy to clean materials as a must, it can often feel like there is simply no space for you in your own kitchen. But we're here to tell you that kitchen wallpaper might just be your solution.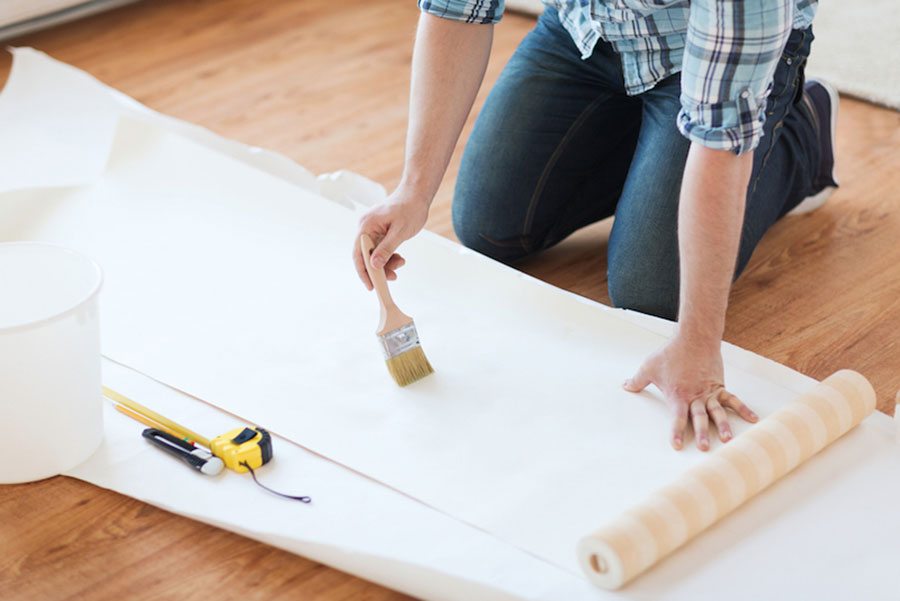 Something durable and clean
"Is kitchen wallpaper a good idea? Surely I won't be able to clean it."
Hygiene is the often-cited cause for concern when it comes to wallpapering the kitchen. Tiles and paint have been, historically, a much easier alternative when it comes to keeping your kitchen clean. Most brands of paint offer a more durable option when it comes to the kitchen; a product that can not only be wiped, but also scrubbed. If you're messy cook, it's something to consider. Think of tomato sauce spatters up the wall; children throwing spaghetti to see if it will stick; enthusiastic little handprints after the kids have 'helped' with the dinner. It doesn't take much to make a mess in a kitchen, and an easy-to-clean wall product is surely a priority.
However, there is good news when it comes to new ranges of kitchen wallpaper. Many brands offer wipeable, and even washable, options. Check the durability of the wallpaper before you buy—can it be wiped? Washed? Scrubbed?
The best kind of wallpaper for kitchens is vinyl, which is easy to clean and good for high moisture spaces. There are even specialist antibacterial collections—splash proof and durable—developed especially for kitchens. Avoid anything overly textured or fabric based, in which grime can build up in the detail of the embossing.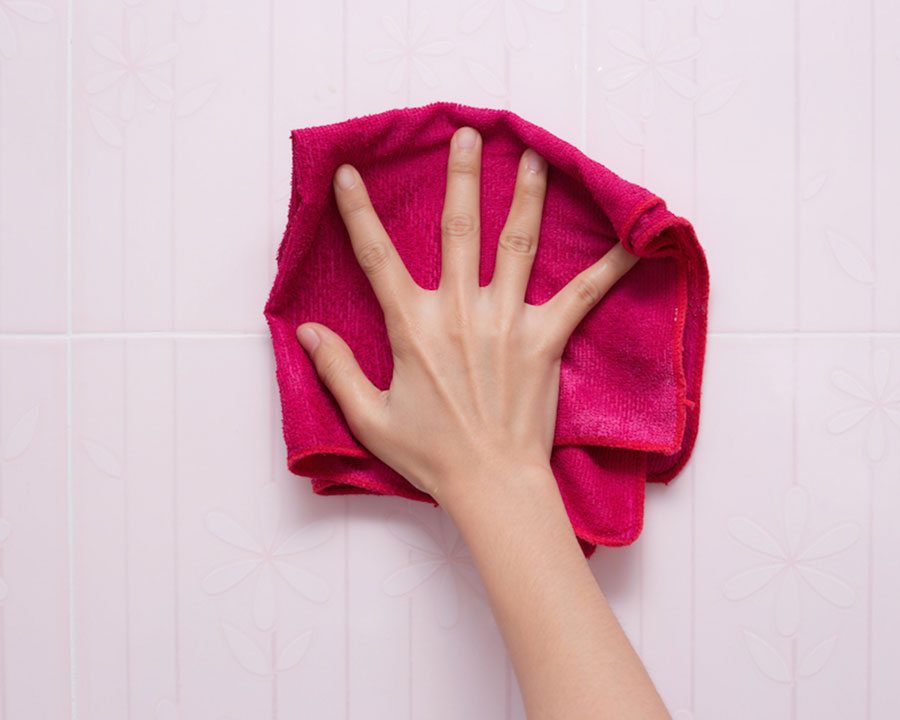 Making a statement
If you're not comfortable with wallpapering your entire kitchen, consider a statement wall. Use tiles or paint in areas such as behind the cooker and the sink, so you can really highlight your kitchen wallpaper by keeping it to a single wall.
There are hundreds of designs to choose from, and keeping it to one wall means that you can experiment with something more bold, colourful, or quirky. A print that might overwhelm a kitchen when used throughout would make a fabulous statement on a single wall. And here's where you can really let your personality shine through: pick a kitchen wallpaper that really reflects your tastes—from a Beatles album cover to a colourful floral design; a neutral tone filled with recipe ideas to a bold stripe. Find a design that will inject the personality right back into the heart of your home.
Making a zone
Another fantastic use for kitchen wallpaper is to create zones within a single room. Whether you have a kitchen-diner, open-plan area, or a large kitchen with space for seating, break it up by using different finishes for the separate zones. Create a cosy corner for dining, distinguished by warm toned wallpaper, and use a light, neutral paint for your food preparation area.
Finding it hard to commit to the idea? Take it down a notch by introducing a dado rail around the room and papering above the line. It's another way to add a splash of something different, without having to add wallpaper throughout the whole kitchen. Keep it neutral in the painted half, and go wild with your wallpaper.
If you're looking for something even subtler, consider a border of kitchen wallpaper. Lining the top of your room can add a cosy or a quirky touch, from the homespun charm of a rustic image to a boarder that mimics a shelf of cookbooks around the room.
Want to go smaller still? You can always introduce wallpaper to your kitchen by way of your units. Paper the outside of your cupboards for a funky look, or the inside of them for a surprising pop of colour when reaching for the salt.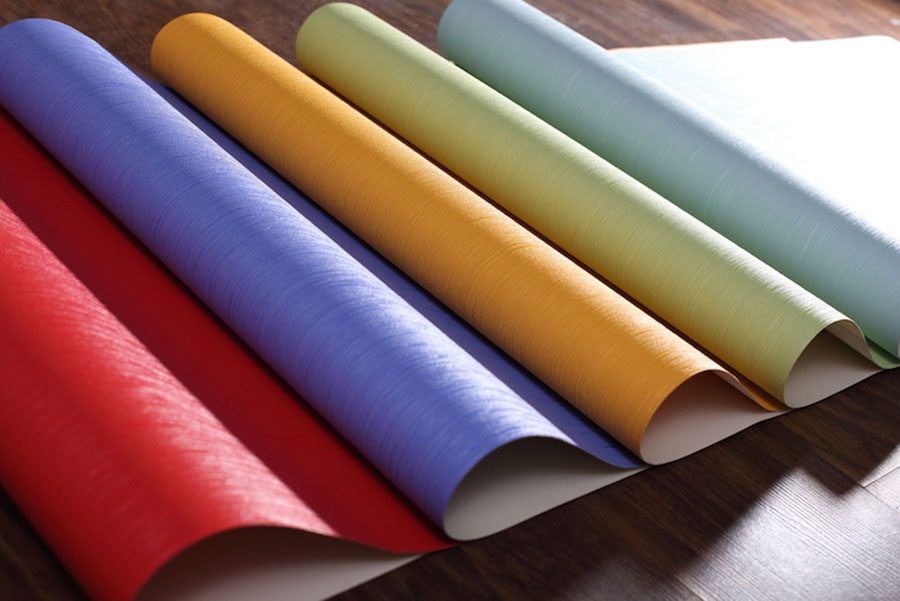 An instant theme
Kitchen wallpaper is great idea when you're looking to create an instant theme. It can be easier, cheaper, and quicker to install than finding authentic materials.
If you're looking for the warm, Mediterranean look of a Tuscan kitchen, find a paper that mimics the red terracotta stone so popular in that region. For that minimalist Scandinavian feel, hang a wallpaper that echoes their beautiful whitewashed wooden walls. The urban look of exposed brick is becoming increasingly popular; a cool look for a modern kitchen. Looking for a sleek, classical vibe? Use a kitchen wallpaper that looks like white or black marble. Want to go retro? There would be nothing better than a bold print in bright colours and that distinctive, highly patterned style. Match it up with your appliances—go for a vintage look fridge and orange toned paper for an unforgettable look.
If you're looking to create a specific style, kitchen wallpaper could be the cheapest and easiest way to go. Even up close, it can be hard to tell the difference between the wallpaper and the real deal.
The price of rolls
While tiling your kitchen can be an expensive task—adding up the tiles, grout, adhesive, and manpower—wallpaper is an easily priced alternative. With many rolls starting from as little £10, kitchen wallpaper can be a much cheaper way to decorate. This is particularly useful to homeowners who are primarily refreshing their kitchen with the aim of attracting buyers, and want to make the most of the value of their house.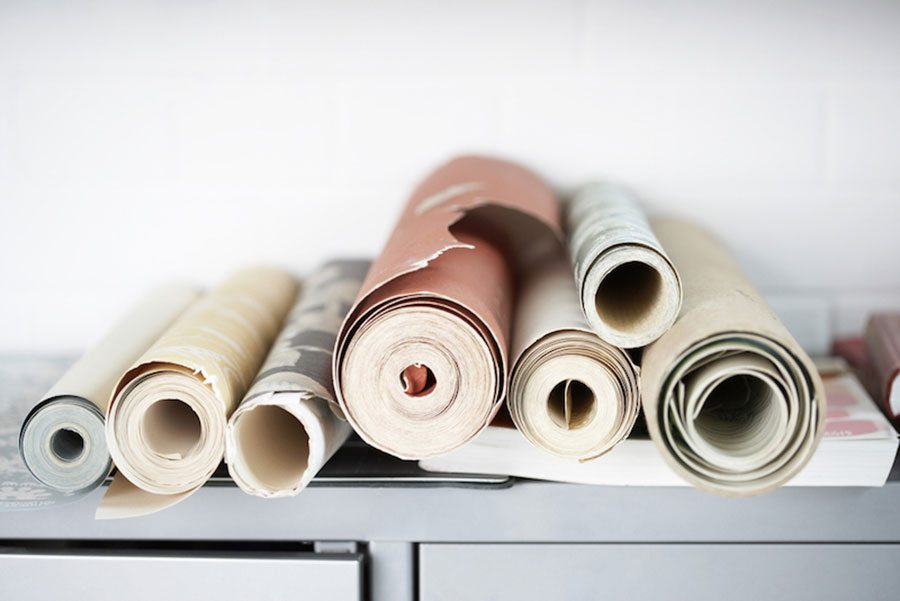 Consider the cons
There are downsides to wallpaper in the kitchen. It's a tricky material to apply yourself, and it can be expensive to hire a decorator. It can also be difficult to change; if you're stickler for freshness in the kitchen, it isn't as simple as a new paint job every few years.
But wallpaper design has improved enormously, and the range of designs is ever growing. For an easy theme, it's unbeatable, and for introducing that slice of personality back into your home, there's no better way than rolling out the kitchen wallpaper.