Andrew Davies, managing editor of Kitchens Bedrooms & Bathrooms magazine, says choosing the right retailer is probably the hardest decision of all when starting a new project…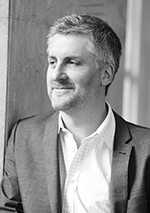 Everyone has an idea in their head, no matter how vague, of what they want their new kitchen, bedroom or bathroom to be like. Invariably, if asked to describe it, they tend to tell you what they don't want rather than be specific on what they do.
Magazines like ours are great at giving you loads of ideas to start forming opinions on the kind of products you'd like, and the type of design that suits you – contemporary, traditional, boutique, and many others.
But whatever your vision, at some point you need to sit down with the professionals and get them to hone your ideas, desires, wants and needs into an actual design and installation project.
So where do you start?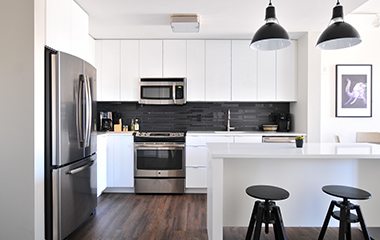 Unless you have a really premium budget to spend, your first decision will probably be to choose between a big multiple retailer such as Magnet, Homebase or Ikea and the smaller local independents.
It tends to be easier to research multiples online, particularly when it comes to potential cost – although you have to negotiate the minefield of sales promotions – and many will get reassurance from dealing with big companies. However, big multiples tend to be more focused on sales than service.
Independents, in general, are much more about personal service, design and relationships. They tend to be very experienced and will give fantastic advice and guidance. However, researching potential cost can be very difficult, as most of them don't publish any price lists. Never assume though that they will be more expensive than the multiples as most will often be very competitive across the cost of the entire project.
Above all, remember that buying a new kitchen, bedroom or bathroom is a long process full of hundreds of decisions and you could potentially live with those choices for many years to come. Equally, a well managed project that looks great and has been installed well can add to the value of your home considerably so value for money should always be the consideration over simply the cheapest option.
You will develop a relationship with whichever retailer you choose and being comfortable and confident in that relationship will invariably produce better results.
For loads more inspiration and advice visit www.kbbmagazine.com