A quarter of young adults rely on YouTube for DIY and renovation advice, with one in five of those having to resort to calling in the experts to fix the problem, new research reveals. 
To help you avoid become a DIY disaster statistic this Bank Holiday, we turn to Harrison Murray estate agents for their seasonal advice for those looking to take on some long weekend home improvements.
Su Snaith, head of estate agency for Harrison Murray, part of The Nottingham Building Society, said: "DIY may be a pet hate or a favourite pastime for homeowners. Whether they have enthusiasm or not, they must still have the basic skills required to carry out larger or more complex projects.
"Putting your house on the market can be a big step forward, but remember not to be over ambitious. In some cases, you may be paying out for the professionals to repair things that you've broken yourself!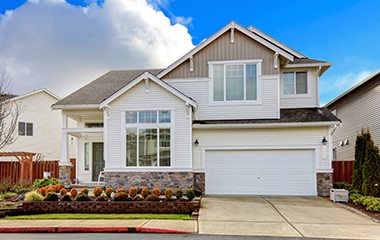 "It's essential to remember that only qualified contractors should alter gas or electrical installations."
Snaith added: "However, that's not to say that some DIY isn't a good idea. If a homeowner is thinking of selling, or their home has just gone on to the market, there are a few simple ways they can boost the resale value of their home."
Here are some top tips for improving your property's appearance this spring:
Think about what viewers will see when they first arrive at your property. If you have a fence, give it a new coat of varnish, cut the lawn and clear away any obstructions to paths and driveways.
From hallways to bedrooms, give your house a new lick of paint. Keep the colours neutral and bright throughout.
Get your kitchen cupboards and units looking fresh without a complete (and expensive) kitchen overhaul. Simply buy some replacement doors and handles, and fit them yourself.
Get your bathroom looking sparkling by replacing old grouting and silicone sealer.
Ditch the DIY and opt for a spring clean. Sometimes all a home needs is a deep clean throughout and a serious amount of de-cluttering. Make sure your every room is clutter free, especially the hallway. Put umbrellas and coats away, and stash any muddy boots away from the front door.
Don't forget the back garden is important too. Hire or borrow a pressure washer to make the patio sparkle after the winter weather.