The 'shabby chic' look is possibly the most popular interior design trend of the past few years. A shabby chic kitchen is just what it sounds like: a cooking space that celebrates the well-worn look reminiscent of rustic cottages while remaining pretty and on-trend. Shabby chic is wonderfully relaxed and inviting, celebrating the art of mismatch.
If you're looking for shabby chic kitchen ideas, there's no need to start from scratch; you can add to a kitchen that already has some wear and tear, making the most of what you have with a lick of paint and some creativity. Or, if you're feeling bold, you can go for something completely different and start a kitchen revamp from scratch.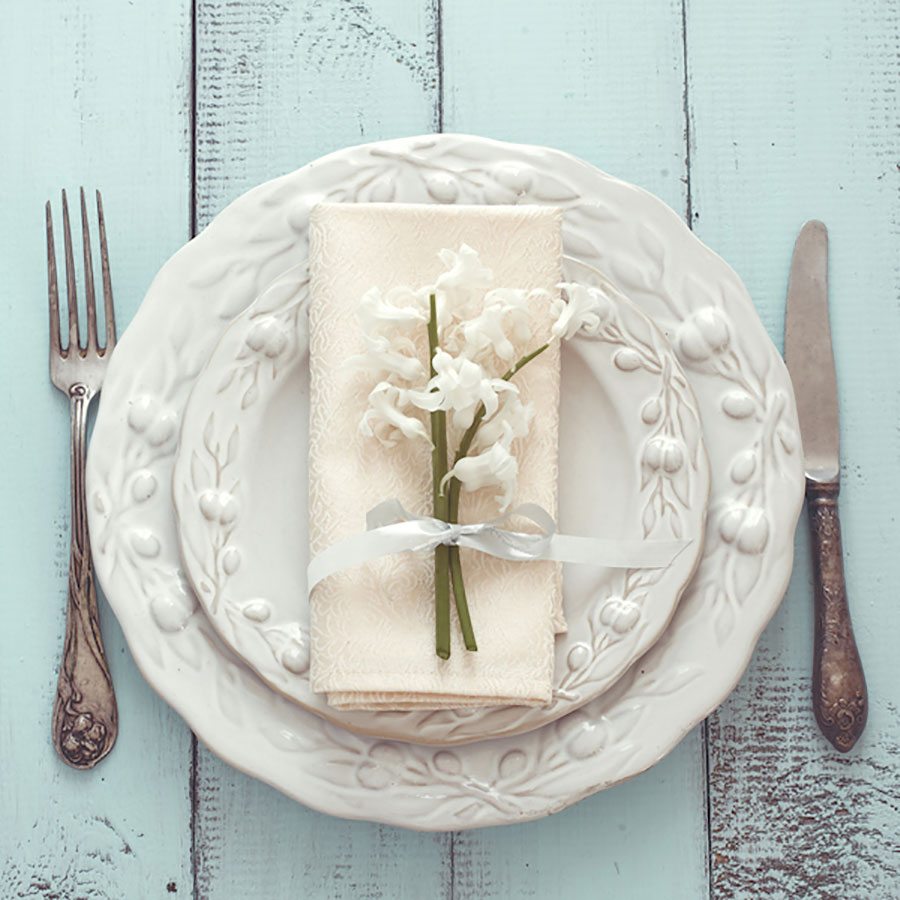 The perfect shabby chic kitchen is on-trend and beautiful without compromising on function, but most of all, it celebrates your personality. With that in mind, let's begin!
Shabby Chic Décor
The popular shabby-chic look is rustic with a touch of femininity, mixing antique furniture with pops of pastel colours such as sky blue or pale pink.
To create the perfect shabby chic kitchen, go for whitewashed or simply-coloured walls; simplicity is key, as you don't want to detract from other features in the kitchen, such as if you have a table. Of course you might want splashback tiles in many parts of your kitchen, so go for something that fits with the rustic look. Mismatched or vintage tiles would look particularly good – and you can have great fun sourcing them too.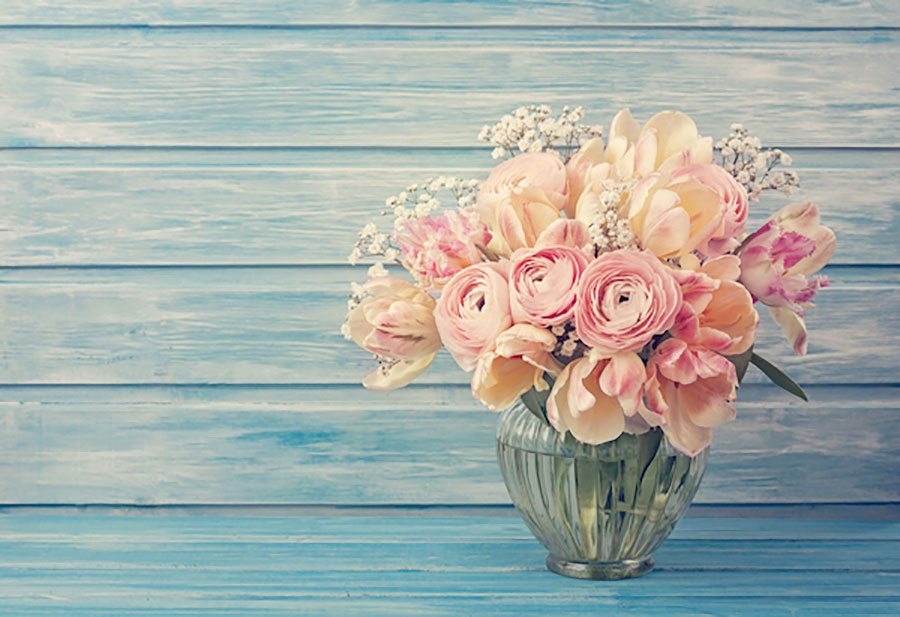 Overall, light colours such as white are recommended, as they're subtle, reflect the light, and provide the perfect backdrop for layers of soft pastels, a key feature of the shabby chic kitchen. Ideas for wall coverings don't stop at tiles – if you have wallpaper in an area of your kitchen you can create a more homely feel. Just remember that without proper ventilation in your kitchen the wallpaper can start to crease and move.
When it comes to picking patterns for curtains, tablecloths, and other kitchen furnishings, stick to the classics like gingham, spots, stripes or floral motifs. Choose light curtains rather than blinds for the windows, and layer lace or floral fabric over your kitchen table for a feminine touch.
Traditional textiles such as cotton, linen, and muslin feel welcoming and add to the rustic feel. Pick them out at the same time as your wall colours and patterns to make sure everything complements each other – but that doesn't mean it has to match! You could try mixing up colours but sticking with the same pattern theme, for example.
Furniture
When you're putting together all your shabby chic kitchen ideas, don't forget that furnishings play a key part. Upcycled furniture is a huge component of the shabby chic look, and if you get to rescue an old item and turn it into something new, you're doing your bit for the environment too!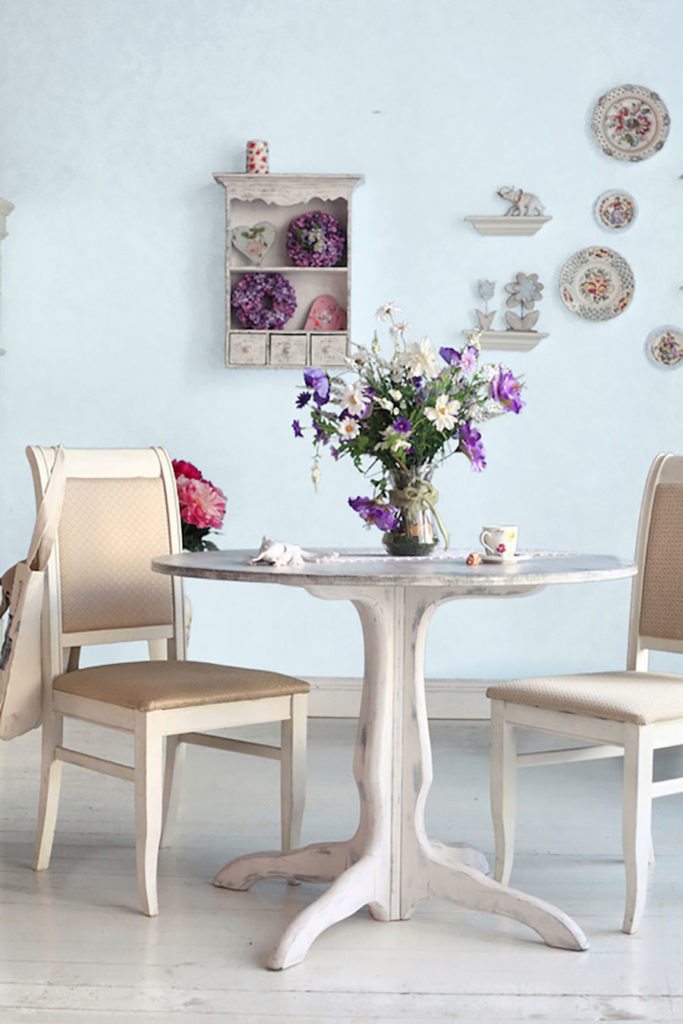 Upcycled furniture is furniture that has been given a makeover or even repurposed entirely as a new object – think of metal watering cans as plant pots of herbs on the windowsill. You can either find old and naturally distressed furniture cheaply, or buy modern furniture at a lower cost and give it a shabby chic makeover yourself.
One of the really nice aspects of the shabby chic kitchen look is that it is very flexible, and it allows you to blend furniture and accessories according to your personal tastes. There's no need to go to the same shops as everyone else – go hunting in unusual places, and you're sure to come across something you love that nobody else has! Stop by the local flea market, furniture charity shops, social selling sites, second hand stores, car boot sales, and consider Etsy and Ebay for unusual or homemade items.
It's easy to get excited when you're putting together your shabby chic kitchen ideas, but bear in mind that the layout and even the size of your existing kitchen is going to be a challenge. Before you start, you need to determine whether you have enough space for additional pieces of furniture, cabinets or shelves. For help deciding on the shape and layout of your space, consider using one of many free online kitchen design tools.
Don't be afraid to cover surfaces with salvaged and whitewashed wood, especially with worktops; you can also consider marble. Think about how much wear the surface is likely to get, and if it can hold up to the cooking you do. For painted surfaces, make sure the paintwork has a distressed or antiqued effect. A great trick is to apply a light coat of petroleum jelly to areas where natural fading and chipping would occur in the paint.
You could install glass-front upper cabinets to show off your dishes and closed-door lower cabinets to hide less-than-pretty supplies. In addition to your cabinets, you'll want to pick outdoor knobs and handles to add some of the finishing touches to your kitchen. For lower cabinets, having a skirt of fabric instead of solid doors is a wonderful way to make it a little bit different.
Accessories and Appliances
Beautiful chandeliers hanging over the kitchen table or over the kitchen island add a grander touch, while vintage china and farmhouse chairs are just some of the items that would fit in your shabby chic kitchen. Grouping artwork together on the wall can also make a big impact, rather than hanging them in neat rows. Some wall art ideas include quotes you love, hanging plants, paintings that show your personality, decorative dishes, and shelving so show off favourite items. Consider framing vintage tea towels or beautiful wrapping paper for something unique.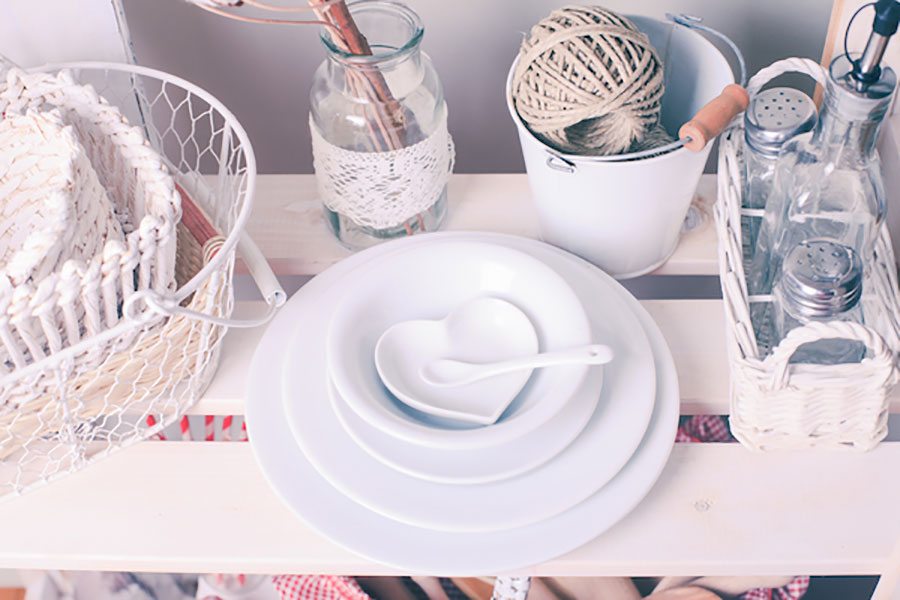 Having vintage mixing bowls or even a beautiful mixer out can add to the feel of your kitchen, as well as being handy for when you need to use them. Try to find vintage items such as an older bread bin, canisters for tea, coffee and sugar, and things like baskets and jars for storage, adding visual appeal to their practicality.
A top tip to remember is that less is certainly more, so not every item in your shabby chic kitchen has to be distressed. Bring in your own personality so it looks unique, and most of all, have fun with it.