Property experts predict that Donald Trump's victory in the US election could lead to a rise in demand for homes in London.
Donald Trump's stunning victory in the US presidential election yesterday sent shock waves round the world and caused financial markets to tumble, and yet FTSE 100 shares closed higher on Wednesday in a snap back from initial losses after a calming victory speech by Trump appeared to help steady markets for now.
Sterling has hit a one-month high against the euro after a major move of around 3% volatility, fuelled initially by the sell-off of dollars and later euros, which means that buying property in the UK is not is as cheap as it was at the start of the week – in currency terms – for overseas buyers.
Following Trump's victory in the US election, we will almost certainly see a further weakening of the dollar, amid greater market turmoil.
But a pick-up in sterling's value against major foreign currencies, a trend that could eventually help reduce inflationary pressures in the coming months, will not deter investment in the UK's housing market, and prime central London in particular which remains a sensible place for wealthy people from around the world to park their cash when their own countries are going through a period of instability.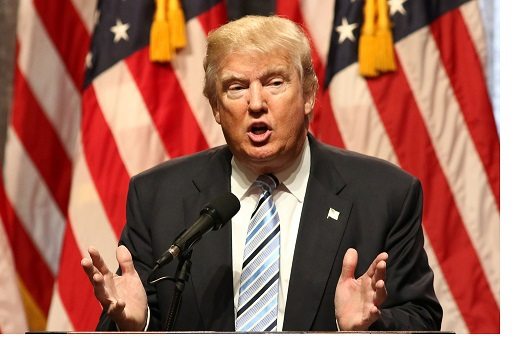 Simon Tollit, central London sales director, at United Kingdom Sotheby's International Realty, commented: "Investors do not like to buy in uncertain markets and a win for Trump means a change of party, meaning changes in policy are far more likely with a Clinton defeat. New York and London are historically rival property markets, meaning this result could sway buyers to favour a London purchase instead."
Camilla Dell, managing partner at Black Brick, agrees that global investment into prime central London property is likely to increase from investors who hold the view that "Trump is risky for the markets".
She commented: "Indeed, we are already seeing a flight to safe haven assets such as gold and prime central London property has always been seen as a safe haven asset in turbulent times.
"We are also likely to see some wealthy US citizens, particularly those most offended by Trump, move to the UK as some of our American clients hinted to us prior to this outcome.
"Foreign buyers, particularly those from the Middle East and of Muslim faith, may also enter the London property market, according to Dell, "as they decide not to buy property in the US due to his remarks about banning Muslims from entering the country."
Post-Brexit uncertainty and tax changes mean that prime London property prices look set to end this year down 9%, according to Savills. But a surge in international demand for property in the capital could reverse that trend and cause home prices in the heart of the city to rise once more.
Strut & Parker estate agents is forecasting "flat growth" for house prices in prime central London in 2017 "as a best case scenario", before returning to growth in 2018 and rising by an average of 16.5% by the end of 2020, because despite the various unknowns and uncertainties the fundamentals of London's housing market, along the rest of the UK, look solid.
Stephanie McMahon, Strutt & Parker's Head of Research, commented: "When compared to the rest the world, we have benign corporation tax, mid-level residential property tax, a favourable GMT time zone, we speak in the international business language and have huge depth of markets and skills. As a result, our economy is currently holding up better than perhaps many expected following the EU referendum."
Over the next five years, Strutt & Parker predict that Greater London will see the greatest levels of price growth (16.5%), followed by the South East (16%) and the East of England (14.2%).
Here's a regional house price forecast:
 Regional House Price Forecast

5 year compounded

Source: DCLG, Experian

 

Region (YoY%)

 

2016 – 2020 inclusive

 

London

16.5%

 

South East

16.0%

 

East of England

14.2%

 

South West

10.0%

 

East Midlands

7.6%

 

West Midlands

6.7%

 

Yorkshire and the Humber

4.1%

 

North West

4.2%

 

North East

2.2%

 

Wales

4.5%

 

Scotland

2.7%

 

Northern Ireland

4.1%
Source: Experian, October 2016
Peter Wetherell, the head of London based estate agent Wetherell believes that Trump "as president brings to the White House a property industry person for the first time in history" – after all, he is a billionaire property tycoon.
Wetherell added: "We have the prospect of game changing USA and UK new trade deals and also a surge in property investment from the USA into London."
Samuel Blake, residential partner at Montagu Evans, concurred: "We consider that London could benefit from Trump's policies. However, we believe the impact is likely to come, not from fleeing Americans, but from wealthy people who would have considered a move to New York City, in particular from the Middle East, Europe and China."
Charles Curran, principal at Maskells, also believes that the US election was "favourable" for the UK housing market.
He commented: "Sterling has already strengthened against the US dollar which, notwithstanding a potential [interest rate] hike in the US in December, may start reducing some of the post Brexit inflationary pressure in the UK.
"This is good for mortgage payers as it reduces the likelihood of the Bank of England's hand being forced to increase rates to counter a strong dollar; the currency in which many of imported products are priced."
Curran also points to the fact the Canadian immigration website crashed hours after the election result as US citizens sought to acquire Canadian citizenship.
"This bodes well for the UK, as it is one of the only other fully English speaking countries within financial market time zones and it is really those with country transposable skills (who can work anywhere) who may decide to make the move," he said, added that "London would make more sense than perhaps Australia or New Zealand, with the other alternative being Hong Kong where property prices can be much higher than London".
While uncertainty, owed mainly to tax changes and Brexit, has suppressed activity in the UK housing market in recent months, the good news is that the US election had next to no impact.
There may be a small knee-jerk reaction to Trump's win, but in the end the underlying housing shortage will continue to exist in this country and that will ultimately drive home price up further in the medium to long term. However, the rate of growth may very well hinge on the outcome of Brexit negotiations and to a lesser extent President Trump's foreign policies, and whether Britain can strike a favourable deal with him and his colleagues in America, as well as other leading countries, in a post-Brexit world.