Annual property price growth remains at a four-year low, Halifax house price index says.
Residential property prices are continuing to slow and actually fell in the last three months, according to the Halifax.
In the three months to April, the average price of a home dropped by 0.2% – the first quarterly decline since November 2012.
Property price falls have picked up pace over the past three months, dropping by 0.1% last month alone, the Halifax said.
But for the 12 months to April, property prices increased by 3.8%, unchanged from the previous month, which leaves the average cost of a home at £219,649, the latest data from the UK's longest running house price index shows.


The 3.8% annual rate of growth is now less than half the 10% peak reached 13 months earlier in March 2016.
Martin Ellis, Halifax housing economist, said: "House prices have stagnated over the past three months. Overall, prices in the three months to April were marginally lower than in the preceding three months; the first quarterly decline since November 2012. The annual rate of growth remained at 3.8% in April, the lowest rate since May 2013.
"Housing demand appears to have been curbed in recent months due to a deterioration in housing affordability driven by the sustained period of rapid house price growth during 2014-16. Signs of a decline in the pace of job creation, and the beginnings of a squeeze on households' finances as a result of increasing inflation, may also be constraining the demand for homes.
"A continued low mortgage rate environment, combined with an ongoing acute shortage of properties for sale, should nonetheless help continue to underpin house prices over the coming months."
Also reflecting on the latest house price data, Ishaan Malhi, CEO and founder of online mortgage broker Trussle, said that a range of factors are contributing to the recent cooling of the housing market, from squeezed household incomes and rising inflation, to buyers adopting a sit-and-wait approach until the general election is decided.
He commented: "Homes continue to be unaffordable for so many young people, particularly in London, which may also be contributing to the price drop-off. It's no surprise that a recent report showed that there's been a surge in 25-34 year olds living with their parents in the last decade.
"It will be interesting to see where the housing crisis sits on the manifestos of the major parties, due out next week. The next government will need to offer a genuine and feasible solution to help regular people own their own homes."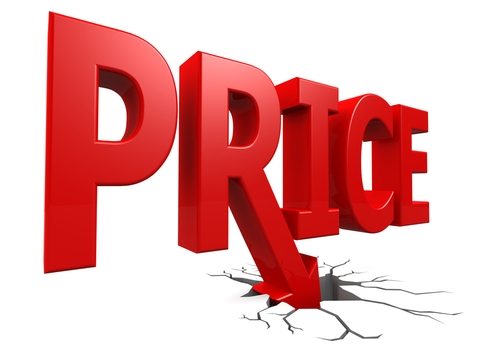 Increasing inflation is without doubt also hitting demand for property, as prospective buyers start to feel the pinch, according to Jonathan Samuels, CEO of Octane Capital, but he accepts that there also "other forces at play".
He said: "The property market is experiencing an affordability hangover from the price growth of recent years, while ongoing Brexit negotiations and cross-Channel spats are also creating uncertainty.
"Combine the rising cost of living with muted wage growth, add in political and economic uncertainty, and a period of prolonged house price stagnation is a real possibility.
"Yes, the lack of supply will prevent prices from falling sharply, and record low mortgage rates will continue to provide support but for now this remains very much a sideways moving market.
"With the general election approaching, it's hard to see any material uplift in activity until the autumn. A lot is riding on the direction of inflation."
To find out how much your property is worth use our free online valuation tool.