House prices are falling at their fastest rate for almost four years.
With people facing a squeeze on their incomes it is perhaps unsurprising to find yet more statistics showing that UK house prices are falling.
The latest property price figures from Nationwide reveal that UK home prices dropped for the second consecutive month in April, with the average price of a home depreciating by 0.4% last month.
The building society said that the annual rate of house price growth slowed to 2.6%, the weakest pace for almost four years, suggesting that households were reacting to the "emerging squeeze on real incomes".
"Affordability pressures" in some parts of the country, especially in southern England, were also having an impact, Nationwide added.
"Various data suggest that the latest slowdown in house prices may be part of a broader trend," said Robert Gardner, Nationwide's chief economist, noting that home sales growth had slowed "markedly" in recent months.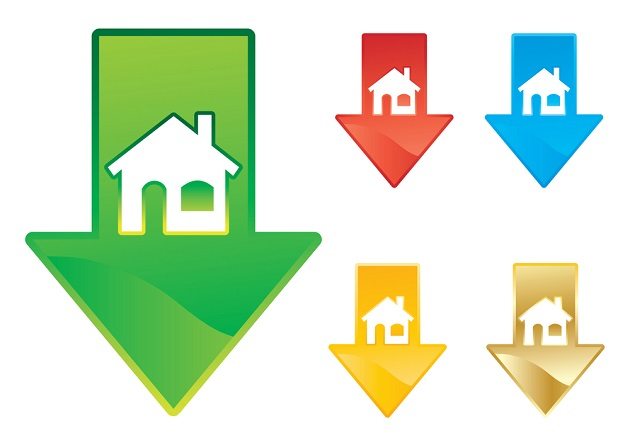 "Household budgets are coming under pressure, as wage growth has moderated and inflation has accelerated," he added.
But Gardner said that in some respects, the slowdown in property price growth was "surprising".
He continued: "The unemployment rate is near to a 40-year low, confidence is still relatively high and mortgage rates have fallen to new all-time lows in recent months."
Gardner's view is supported by separate data released by the National Association of Estate Agents (NAEA) last week which revealed that the supply of available housing on the market dropped to 39 last month, the lowest recorded for the month of March since records began in December 2002.
On an annual basis, supply is down 28% as estate agents had 54 properties available to market in March 2016.
"There are currently ten house-hunters chasing each available property, and with supply at the lowest level for March since records began, building more homes to satisfy demand needs to be a priority," said Mark Hayward, chief executive at the NAEA Propertymark.
But despite the supply-demand imbalance, the UK's housing market is currently "neutral gear", according to the Council of Mortgage Lenders (CML), with a shift towards remortgages, as existing homeowners look to take advantage of record low borrowing rates, as opposed to home movers and property investors making fresh acquisitions.
TSB's chief executive Paul Pester is among those that is "worried about what is going to happen in a few years' time".
He believes many large mortgage lenders are irresponsibly providing property purchasers with loans that they may not be afford to repay, at a time when property prices are starting to fall.
He said: "Responsible lending is good for customers, it's good for banks and it's good for the economy. Irresponsible lending is bad for the customer, it's bad for the bank and it's bad for the economy."