Prime Minister Theresa May plans to trigger Article 50 of the formal Brexit process by the end of March 2017.
London house prices are expected to fall next year as Prime Minister Theresa May plans to invoke Article 50 of the formal Brexit process, according to a top economics consultancy.
The Centre for Economics and Business Research (CEBR) forecasts that the residential property prices in the capital will drop by 5.6% in 2017, with the sharpest decline expected to be recorded in prime parts of the city where home prices are typically among the most expensive in the world.
There are already growing signs that house prices in the capital are falling, particularly in the heart of London, with fresh analysis of Land Registry data revealing that the average price of property in Westminster dropped by £65,000, or 6%, in September – that's the equivalent of more than £2,100 a day.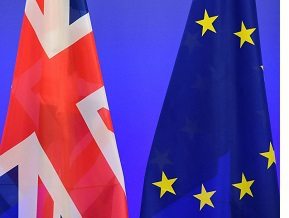 Across the UK as a whole, house prices are forecast to slow to 2.6% growth in 2017, down from 6.9% this year.
CEBR said uncertainty surrounding Brexit negotiations is likely to weigh on the market, with investors most fearful about the prospect of a so-called hard Brexit, which could see the UK give up membership of the Europe's single market for goods and services to regain control of immigration.
Kay Daniel Neufeld, an economist at CEBR, reports that "nervousness and uncertainty are starting to show" in the housing market, which is why they expect to see house price growth across the UK slow considerably in the fourth quarter of 2016, "a trend that is set to continue in 2017".
Home prices have increased over the past year or so in part because of record-low mortgage borrowing rates. But with inflation starting to rise – it jumped to the highest annual rate in two years last month – that could be about to change, with financial experts forecasting that borrowing rates will rise in the coming months, which will undoubtedly drive down demand for property and in turn place downward pressure on house prices – at least in the short-term.
However there is another potential Brexit effect that is worth noting.
Housebuilders in this country are currently delivering around 140,000 new homes a year, which is about 100,000 units short of what most experts deem to be required to keep up with demand, and yet the CEBR believe that a cut to immigration could hit the housebuilding sector and lead to continued shortage of housing supply. This would almost certainly push home prices higher in the longer-term, even if curbs on immigration reduce the number of foreign buyers.
Why? Well, the fact is that the construction sector relies heavily on immigrant labour skills, and without those workers, Britain might find it difficult to build the required number of new homes to address the lack of homes we currently see in the market.