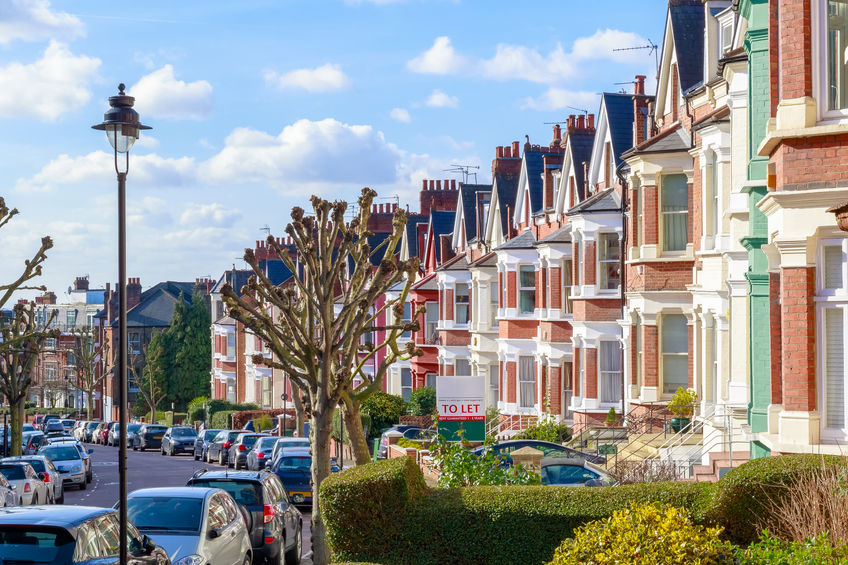 2020 was an extraordinary year for the housing market as it responded to the global pandemic and the subsequent economic fall out.

Interestingly, the typical relationship between the housing market and the economy was put into question as increasingly challenging economic conditions were contrasted against a record-breaking year for the housing market.
The lifting of the first lockdown restrictions unlocked huge levels of pent up demand in the summer as the post-lockdown recovery led to a boom which never slowed down. Valuation requests on our website were as high as 70% above average in August.
House prices increased for a record breaking seven months in a row as buyers took advantage of attractive lending rates, bolstered saving pots and the government's stamp duty holiday. The initiative has been so successful in stabilising the housing market that it has led to a huge waiting list for buyers looking to get their purchase over the line.
The question now being asked by buyers up and down the country is how long it might last.
Well, almost two months into 2021 and the picture is a little different.
House prices
Whilst there is some minor discrepancy between the major house price experts, they all revealed that house prices fell in January. It's the first market downturn that's taken place since June.
Both Halifax and Nationwide recorded a 0.3% month-by-month fall, compared to Rightmove's 0.9 fall. Those prices are still at a far higher point than they were the same time last year, however, with Nationwide claiming that prices are as much as 6.4% ahead of where they were in January 2020.
January's slip has been largely attributed to the imminent end of the stamp duty holiday, March 31st. Experts claim that demand is tapering off as buyers are becoming increasingly accepting of the fact that they won't meet the deadline given that the whole process takes months to complete.
The Market Activity Predictor from Property Price Advice, which monitors the valuation activity of our web users, revealed that the number of valuation requests on the website was actually below average in January. That's the first time we've been below average since March 2020.
Industry sentiment
Findings from January's monthly survey from the Royal Institute of Chartered Surveyors (Rics) also provide a glimpse into turning market sentiment.
They discovered that a net balance of -28% of chartered surveyors reported a decline in new buyer enquiries in January, whilst -38% recorded a fall in new properties coming to market. That's the first decline since May 2020.
The net balance refers to the proportion of surveyors recording increases compared to decreases. In sales terms, -18% reported higher sales in January and that was particularly pronounced in London.
Who's buying?
Rightmove's breakdown of asking prices by sector reveals that the top of the ladder experienced a comparatively strong performance in the first month of the year.
House prices for that sector actually increased by 0.2%, whilst second steppers and first time buyers saw falls of 0.6% and 0.2% respectively.
What next?
The truth is that the task of forecasting is made infinitely more challenging by the volatility and unpredictability of wider economic conditions.
On balance, however, experts overwhelmingly agree that the market will be in for a bumpy ride for the foreseeable. The general consensus is that cracks are beginning to show, reflecting a combination of demand and supply side factors making their mark.
With the national lockdown in full swing, unemployment rates on the rise and the stamp duty holiday coming to an end, it's widely accepted that we're unlikely to see a return to positive growth any time soon. The Property Price Advice Market Activity Predictors forecasts a contraction of 1.3% from April.
A stamp duty lifeline?
Saying that, much hedges on developments on the stamp duty front. The industry and house-hunters alike have rallied to put pressure on the government to extend the deadline.
It's difficult to pinpoint the precise impact of the stamp duty holiday, but what we can say is that it's been positive. Very positive, in fact. House-hunters up and down the country will be eagerly awaiting an announcement from government.
It was announced in January that they would be debating the issue in Parliament after a hugely popular petition received the 100,000 signatories required to trigger a debate. It's clear: the stamp duty holiday has become an issue of national importance, so watch this space!
If you would like to find out how much you can spend on your next property or how much your current home is worth, you can do so via our Budget Calculator or Home Valuation Tool.