When it comes to investing in property, it pays to know about the latest property hotspots and up-and-coming areas whether you're buying-to-let or simply looking for a holiday home.
Here are Property Price Advice's top 5 places where we expect to see the greatest house price rises and rental returns next year, and we explain why.
1/ Property in Manchester
House prices, rental values and property transactions in Manchester have all shot up again this year. This is due to a growing number of homebuyers, from home movers to property investors, putting their money into England's northern regions where prospects for further capital growth in 2018 look promising.
According to the Hometrack Cities Index which measures the rate of property price growth across 20 of the UK's major cities, Manchester currently leads the way as the fastest growing city with an annual home price increase of 7.9%. This takes the average price of a home in the city to £158,800, rather affordable compared with the UK average.
Supported by a new BBC Media City, a major extension to the MetroLink tram system, expansion of the local airport, a new trendy Northern Quarter, not to mention the fact that it is at the centre of plans to create a Northern Powerhouse, Manchester continues to attract widespread investment across the city and this will inevitably lead to further growth.
Manchester also attracts its fair share of buy-to-let investors, which is understandable given that properties in the city generally offer higher than national average rental returns.
In fact, Manchester has just topped the latest LandInvest Buy-to-Let Index. This ranks postcode areas around England and Wales based on a combination of four critical metrics: capital gains, transaction volumes, rental yield and rental price growth.
With demand from tenants outstripping supply, we forecast that rents in the city are likely to rise further in 2018, while house prices remain affordable. This suggests they offer room for growth.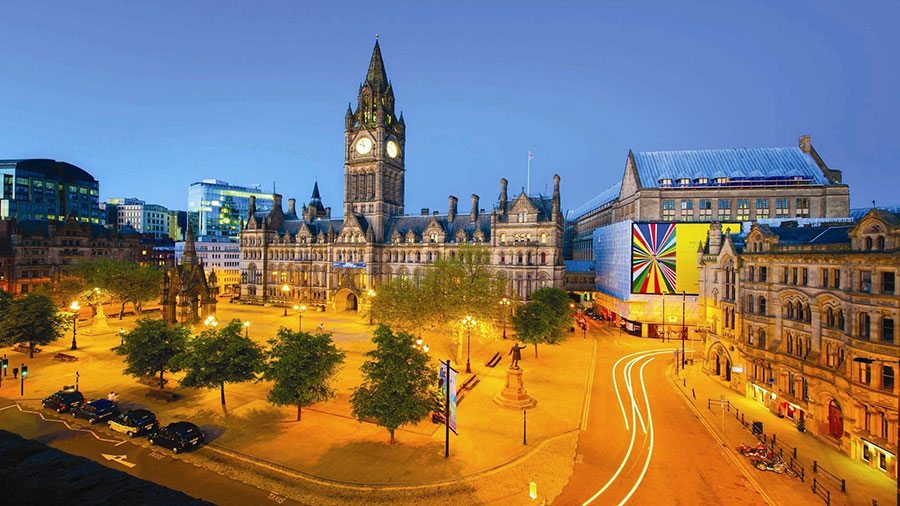 2/ Property in Liverpool
Much like Manchester, the property market in Liverpool, supported partly by the Northern Powerhouse concept, has attracted a lot of media attention, not to mention both domestic and international investment.
Long stuck in the shadow of neighbouring Manchester, Liverpool has seen well below average house price growth over the past decade. However, there are growing signs that property price growth is starting to accelerate – we believe that 2018 is a good time to buy property in Liverpool.
At an average of just £117,700 according to Hometrack, the average price of a home in Liverpool remains significantly below the UK average – and still some way off the peak achieved in 2007 at the height of the last property boom.
The £5 billion Liverpool Waters scheme in the Central Docks area will see 150 acres transformed, as part of the biggest regeneration project in the history of the city. This is currently attracting a lot of attention from property investors and developers, while there are also plenty of opportunities to invest further afield.
Whether investing in up-and-coming areas like Anfield in the L4 postcode district which is currently undergoing a major £260 million regeneration project or in the booming centre, the only way is up for house prices in Liverpool – a city where it is still possible to buy property from under £40,000.
Aside from offering excellent prospects for capital growth, Liverpool is also a major buy-to-let hotspot, with double-digit rental returns still achievable in some parts of the city.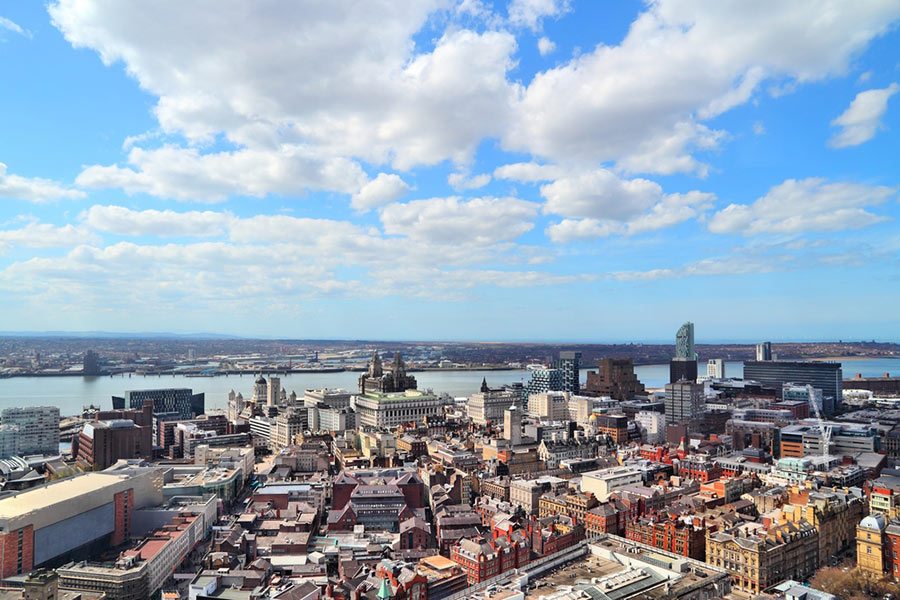 3/ Property in Leeds
Economically vibrant and also at the heart of the Northern Powerhouse, it's been a good year for those who have invested in the housing market in Leeds, where house prices have been rising from a relatively low base.
Leeds city centre is undoubtedly the most obvious place to invest in property. It is where most people want to live, including young professionals, families and students, but property prices here are by far the most expensive in the city.
But the fact that demand from buyers and renters – supported in part by a sharp rise in the local population in recent years – continues to heavily outweigh supply suggests that property values and rental prices will rise further in 2018 – not just in the heart of the city, but also increasingly in the suburbs, as more people look further afield for value for money.
Thousands of new homes are currently under construction across the city to help plug the supply-demand imbalance in Leeds, where the average price of a home now costs £164,800, according to Hometrack.
Aside from boosting the supply of residential properties, transport facilities in the region are also improving, including plans to revamp Leeds train station, which forms part of a wider vision for the regeneration of Leeds's South Bank area. This stretches from Holbeck's so-called 'urban village' to Leeds Docks which is helping to increase Leeds' international activeness, as well as help create thousands of new homes and jobs.
With High Speed 2 (HS2) – and HS3 – train travel having such an important role to play in achieving the aims of Leeds' strategic economic plan, Leeds station looks set to become a genuine transport hub for the city, the city-region and the north of England as a whole.
Ultimately Leeds is a vibrant city offering increasing employment opportunities. This is supported by the city's expanding retail offering as well as the growing financial and services sector, helping to attract fresh talent to the region. This is further boosting demand for property; an attractive proposition for anybody thinking of buying property here in 2018.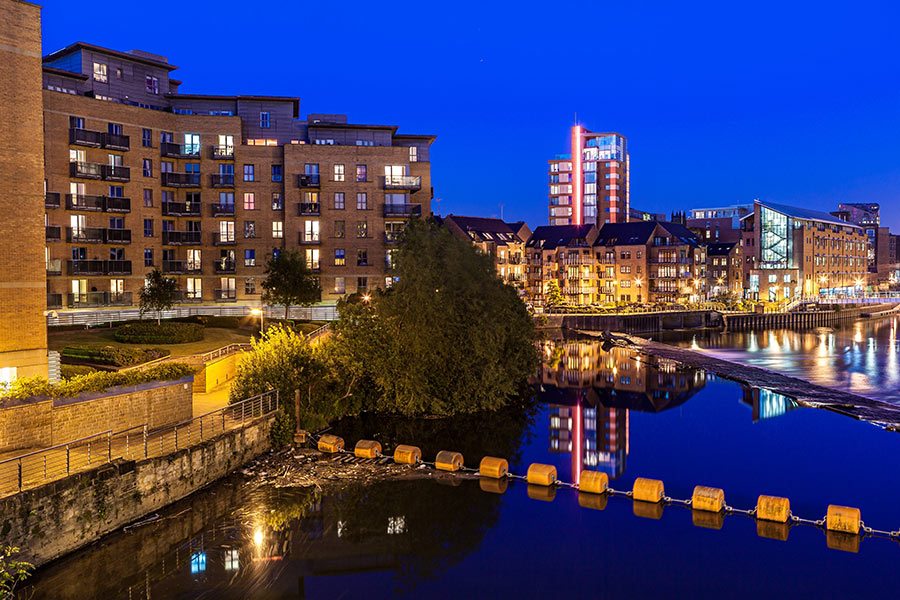 4/ Property in Sheffield
This part of South Yorkshire offers among the cheapest rental and living costs in the country, not to mention some of the most affordable house prices, and so it is perhaps unsurprising that demand from buyers and renters here is growing.
While a significant share of demand is coming from the high volume of students and graduates living in the city, there is also a growing number of people relocating from more expensive areas, like Leeds and Manchester, as well as buy-to-let landlords, as more property investors turn their attention to areas of the north, with many attracted to Sheffield's vibrant student housing market.
But while demand for property in Sheffield is increasing, the supply of housing on the market is actually falling across parts of the city, which partly explains why property prices are steadily rising.
The growing property shortage in the city has unsurprisingly placed upward pressure on house prices, with the latest data from property analyst Hometrack revealing that the average price of a home in the city has increased by 5.7% over the past 12 months to reach an average of £128,800.
With residential property prices currently rising fastest in the city centre, the biggest growth in terms of households moving forward may actually occur on the outskirts of Sheffield. This is especially prevalent in those areas undergoing regeneration and where property prices appear to represent good value for money.
The potential for Sheffield's housing market, supported by widespread investment and the planned HS2 railway, really is excellent.

5/ Property in Brent Cross and Cricklewood
With affordability stretched, market conditions in London have cooled with fewer investors currently investing in the housing market, as reflected by the decline in property values across some parts of the city.
But there are still parts of London where the housing market is booming or offers real potential for growth – you just need to know where to look.
In our opinion, property investors looking to buy property in the capital should seriously consider buying property in Brent Cross or Cricklewood in North West London.
Brent Cross and neighbouring Cricklewood are set to receive a major facelift and thousands of new homes over the next few years as part of the near £5 billion regeneration project. This will create around 7,500 new homes and up to 27,000 new jobs, while the existing Brent Cross shopping centre will be expanded and a new Thameslink train station developed, offering locals a 12-minute commute to central London.
Work on the scheme is set to get underway at the end of next year, with the first batch of off-plan properties going on sale in mid-2019.
Residential property values have boomed in and around Cricklewood and to a lesser extent Brent Cross over the past decade. The value of a typical home in these two areas, which are predominately dominated by Victorian and Edwardian houses and converted flats, has more than doubled since London's housing market started to recover from the financial crisis of 2007 to 2009.