An attractively designed garden will add more value to a home than a featureless area.
The perfect garden rarely exists so it is important to prioritise your 'must haves' and their 'maybes', but fresh research claims to reveal precisely what the UK's dream garden would look like, with the top 10 features revealed.
Interestingly, three quarters would have a swimming pool, whilst over half (53%) would love a hot tub on their garden bucket lists.
The survey of 1,000 UK adults found that one in ten sporty Brits dream of having their own tennis courts, and 5% fantasise about a putting green.
Also high on the wish lists of would-be landscapers are water features (67%), followed by decking or patio areas (61%), vegetable patches (43%), and summer houses (24%).

When it comes to garden themes, most Brits prefer the ideal of having an oriental water garden, followed by cottage garden and contemporary modern.
Intriguingly, although many of us love gardening and do not need an excuse to do it, hosting outdoor parties was actually listed as the number one reason for wanting to have a garden.
Built-in BBQ and outdoor cooking area topped the list for those aged 18-24, whilst 25-34 year-olds chose vegetable patches as their top pick, illustrating the rise in popularity of gardening among young homeowners.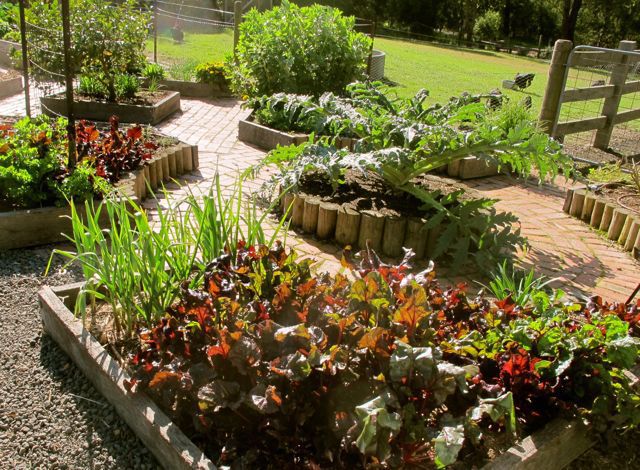 Respondents admitted their aspirations were being inspired by television shows such as Big Brother, and celebrities such as the Kardashians, many of whom have lavish feature filled gardens.
"The findings are interesting, and show that most of us aspire to have some element of water in our gardens, whether it's in the form of a bubbling hot tub, or tranquil and calming water feature. It's great to see the fun and quirky features the British public's choose when collating their garden bucket lists," said Craig Corbett, marketing manager at Alfresia, a garden furniture store.
"Dream landscapes don't have to cost big money – improvements can be made on a conservative budget and scale. Beginning garden renovations with a single smaller size project, such as tidying existing patio areas, or planting some seasonal pots is recommended – sowing seeds and garden maintenance can be done in smaller manageable sessions," he added.
TOP TEN DREAM GARDEN FEATURES
1.    Swimming pool – 74%
2.    Water feature – 67%
3.    Decking/patio area – 61%
4.    Hot tub – 53%
5.    Vegetable patch – 43%
6.    Summer house – 24%
7.    BBQ and outdoor cooking area – 23%
8.    Tennis courts – 9%
9.    Putting green – 5%
10.  Topiary – 4%
PPA opinion
Intriguingly, although gardens can add significant value to a property, research shows that potential homebuyers are most willing to compromise on the size of their garden when looking for a new home.
A recent survey among more than 120 independent estate agents found that 60% of estate agents noted that the size of a property's garden was the first thing to be forfeited when buyers were acquiring a new property.
 Number of bedrooms was next on the list, with 14% of agents highlighting that potential homeowners are willing to sacrifice this in order to secure the right property. A modern kitchen came in third place at 9%.