Your Move's latest house price index shows that the average house price in England and Wales is now £301,278.
Annual house prices continued to rise in March, albeit at a slower pace of growth, the latest house price index from Your Move shows.
The data reveals that the average price of a home in England and Wales reached £301,278 in March, up 3.3% compared with the corresponding month last year.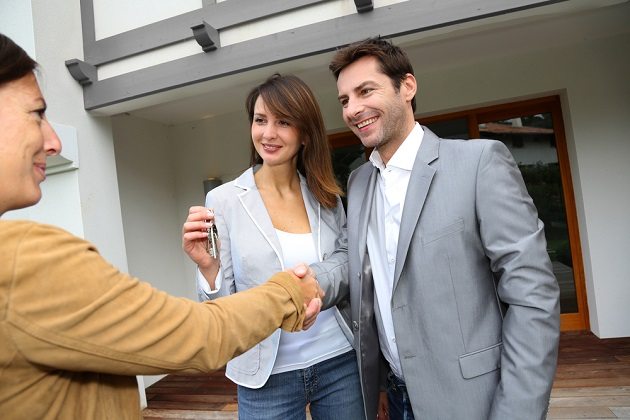 The estate agent said that 39 of the 109 regions and counties monitored across England and Wales set new peak prices with West Midlands the region with the highest rate of annual house price growth – up 4.8% year-on-year, driven in part by a 7.8% annual home price rise in the city of Birmingham.
Prices are continuing to slow in London and the South East with annual property price increases of just 1.5% and 3.5% respectively.
In terms of housing transactions, the volume in England and Wales is estimated to be 78,500 last month, 26% higher than the previous month, but in line with the average seasonal increase that takes place in March of most years.
Reflecting on the latest property price figures, Oliver Blake, managing director of Your Move and Reeds Rains estate agents, said: "There is little in the short-to-medium term that will disrupt the market greatly, with interest rate increases seemingly on hold, mortgage supply and pricing remaining favourable and consumer confidence strong. In addition, first-time buyer numbers are up.
"However, with supply still tight, rising house prices remain a problem. We therefore cannot afford to overlook the ongoing housing shortage in the UK, which continues to dampen the hopes of many would-be homeowners.
Average house prices by region with annual % increase:
| | | |
| --- | --- | --- |
| West Midlands | £212,706 | +4.8% |
| East of England | £318,517 | +4.5% |
| South West | £277,135 | +4.0% |
| East Midlands | £201,487 | +3.9% |
| North West | £184,071 | +3.6% |
| South East | £370,932 | +3.5% |
| Yorks & Humber | £182,456 | +2.1% |
| Wales | £175,864 | +1.6% |
| Greater London | £606,783 | +1.5% |
| North East | £157,586 | +0.2% |