Home ownership in England and Wales has fallen to its lowest level in over three decades.
Residential property prices in England and Wales are currently increasing at their fastest pace in almost for 12 months, new data out this week shows.
According to Your Moves' latest house price index, the average price of a home rose by close to £1,900 last month compared with February 2016.
The average price of a property increased from £295,937 in January to £297,832 last month, led by gains in the East of England, where prices are up by an average of 5.9% year-on-year, while new peak prices were achieved in Merseyside and Birmingham.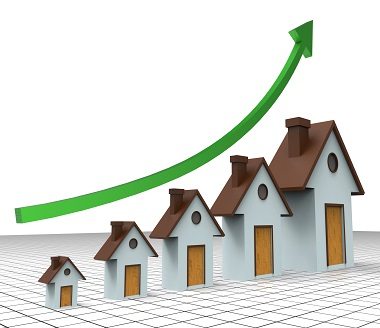 But on an annual basis, house price inflation across England and Wales slowed for the 12th month in a row, falling to 2.4%, the lowest annual rate since 2013.
Estimated transactions in England and Wales also fell in February, by around 0.4%, to 62,000, compared with the previous month, but year-to-date remains higher than in 2015 and 2013.
Overall, it has been an encouraging start to the year for the housing market, according to Oliver Blake, managing director of Your Move and Reeds Rains.
He commented: "We've seen the strongest house price growth in a year, the emergence of the promised Northern Powerhouse and the first tentative signs of a recovery in our highest priced properties in London.
"The good news too is that the number of first time buyers grew last year and housebuilding was up – although home ownership is now at its lowest level in over three decades."
The fall in home ownership partly reflects the fact that higher property prices are putting buying out of reach for many renters.
Matters have also not been helped by increasing rental values.
The latest data from Countrywide shows that rents in Britain have fallen by an average of 0.6% over the last year, led by a decline in London and the South East.
But while renters in parts of southern England have been handed a measure of relief, a closer look at the data shows that the national growth rate may have been dragged down by recent falls in London and the South East, but tenant demand is still growing in all other parts of the country, driving rental prices higher.
Stretched affordability is likely to continue limiting many renters' ability to buy property.