House price growth increased in February, new figures show.
Residential property prices rose by 5.8% in the year to February, up from 5.3% in January, according to new data from the Office for National Statistics (ONS).
The ONS figures – which include cash sales – show that the average price of a property has risen to an all-time high of £217,502, led by gains in the East of England, where the average price of a home has increased by 10.3% year-on-year, while growth in the East Midlands was second highest at 7.5%.
At the other end of the scale, prices are rising by just 2.2% in the North East.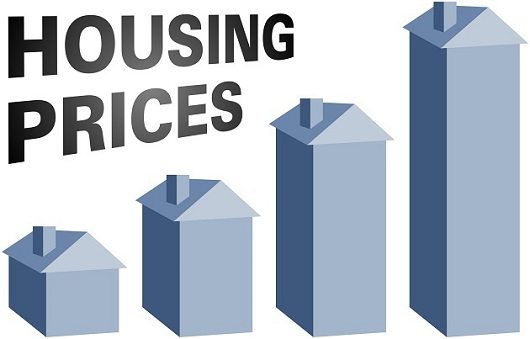 London continued to be the region with the highest average house price, at £475,000, followed by the South East and the East of England, at £312,000 and £282,000, respectively.
Despite the firmer ONS house price data for February, some economists expect the housing market to be increasingly affected by the deepening squeeze on consumers and their concerns over the outlook.
Howard Archer, chief UK and European economist at IHS Markit, said: "Markedly weakening consumer fundamentals, likely mounting caution over making major spending decisions, and elevated house price to earnings ratios are likely to weigh down on housing market activity and house prices. "However, a shortage of supply is likely to put a floor under prices."
"We believe house price gains over 2017 will be limited to no more than 2.5% – and there is a very real possibility that it could come in lower than that," he added.
What is perhaps most interesting about the latest ONS figures is the 15% increase in the number of first-time buyers, compared to February 2016.
Nick Leeming, Jackson-Stops & Staff chairman, commented: "With buy-to-let house purchases down by 42% on the year, could it be that the brakes applied to buy-to-let investors in April of last year is finally resulting in more stock being available for these first timers?
"In February alone, activity among first-time buyers rose 4% on the month, showing that despite macro-political and economic uncertainty, the UK continues to be a nation of aspiring homeowners."