House price growth is expected to slow sharply over the next four years.
House price growth across Britain will cool significantly over the next four years as the impact of Brexit and greater affordability issues have a major impact on the market, according to BNP Paribas Real Estate.
The property services company, which is one of the largest in Europe, forecasts that property prices in Britain will rise by an average of just 10.1% by 2021, down from growth of 29% in the previous five years.
Property experts at the group expect sluggish wage growth and rising inflation to have an adverse impact on households up and down the country.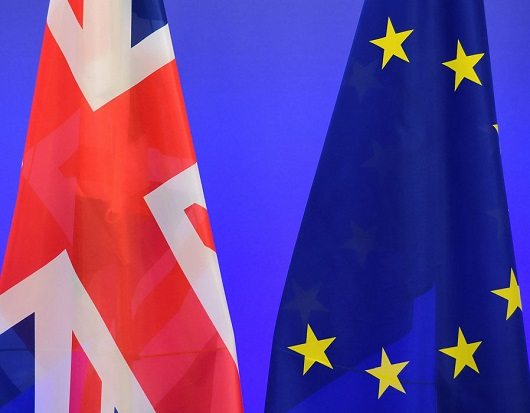 BNP Paribas Real Estate anticipate that home prices in London will return to growth by the end of this year, with property prices set to rise by an average of 6.8% over the next four years, taking the average price of a home in the capital to £505,297 by 2021.
John Slade, BNP Paribas Real Estate UK chief executive, said: "The big debate in London is the extent of the impact on the £1,000 to £1,500 per square foot market.
"While we have seen some adjustment, people now realise that high stamp duty may be here to stay and pricing has adjusted accordingly.
"While 2017 may be a year of relative stagnation this market should return to stronger growth thereafter."
The study highlighted a strong performance in several regions, led by the South West of England, where house prices look set to rise by 22.2% by 2021, followed by the East Midlands (+13.6%) and West Midlands (+13.1%), driven by core cities.
The North East is the only region which is expected to see property prices lower by the end of 2020 than they are now, according to the bank.
But at a practical level, the story will become less about regional trends, with growth and activity focused on micro markets with a strong business and consumer economy, according to Simon Durkin, UK head of research at BNP Paribas Real Estate.
He commented: "The North East features an extremely wide range of growth at a city level, with Newcastle Upon Tyne performing significantly more strongly than the regional average and likely to experience a less dramatic down cycle."
Regional house prices price growth forecast:
South West +22.21% (home price change by end of 2020)
South East +17.29%
West Midlands +13.59%
East Midlands +13.07%
East Anglia +8.72%
North West +7.63%
London +6.81%
Yorks/Humberside +6.04%
Wales +4.26%
Northern Ireland +0.08%
North East -1.49%
UK overall +10.14%