House price growth has more than halved over the past 12 months, new figures show.
Residential property price inflation in March was 3.8% year-on-year, down from 5.1% the previous month, the latest Halifax house price index shows.
According to the data, home prices in the three months to March were just 0.1% higher than in the previous quarter, taking the average UK house price to £219,755.
But what is particularly interesting, is the fact that property sales in February fell by 1% in January compared with the preceding month, the first decline for five months, amid a stubbornly persistent lull in moving activity.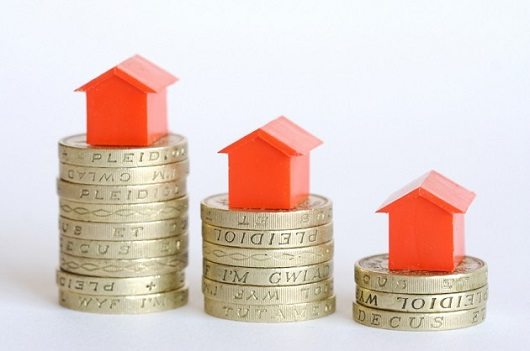 But while house price growth has slowed, prices have continued to increase faster than incomes, owed in part to the shortage of housing in the market, with the volume of homes coming on to the market dropping in February for the 12th consecutive month.
Average house prices have increased by more than total average employees' net earnings in 31% of local authority districts across the UK in the past two years, according to separate recent research by the bank.
Halifax housing economist Martin Ellis says: "A lengthy period of rapid house price growth has made it increasingly difficult for many to purchase a home as income growth has failed to keep up, which appears to have curbed housing demand.
"Nonetheless, the supply of both new homes and existing properties available for sale remains low. This, together with historically very low mortgage rates, is likely to support house price levels over the coming months."