Everything you should know about a house valuation survey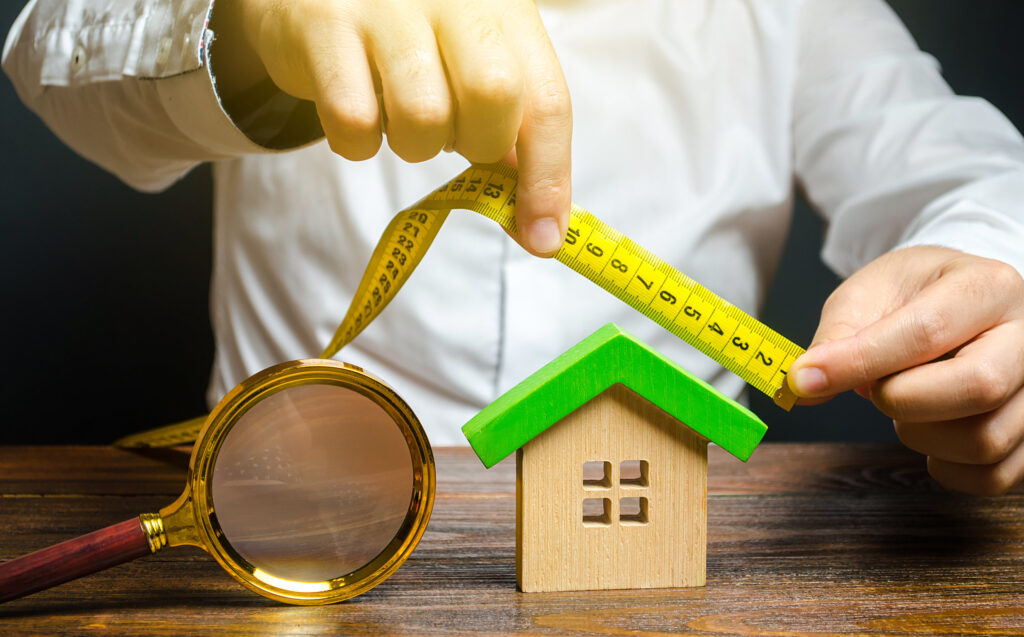 Property valuations and surveys are essential parts of a homebuying process. Whether you need to find out how much a particular property is worth or want to get an insight into its overall condition, they can provide you with the necessary information and help you make an informed decision.
At Property Price Advice, we offer a free house valuation that can help you determine a desired home's value in minutes. Thanks to up-to-date Land Registry data, our valuation calculator will assess the property based on recently sold prices in the area, similar local properties' average prices, and real-time local market conditions.
We can help you plan your finances, too. With our free Budget Calculator, you can determine your budget and locate suitable properties in the desired area. Your accurate budget estimate will include the best mortgage deals to boot from our trusted mortgage partners.
If you're taking out a mortgage to purchase a new home, you'll need a house valuation survey. Read on to learn everything about it, along with other surveys that can help you make a wise purchasing decision.
What is a house valuation survey?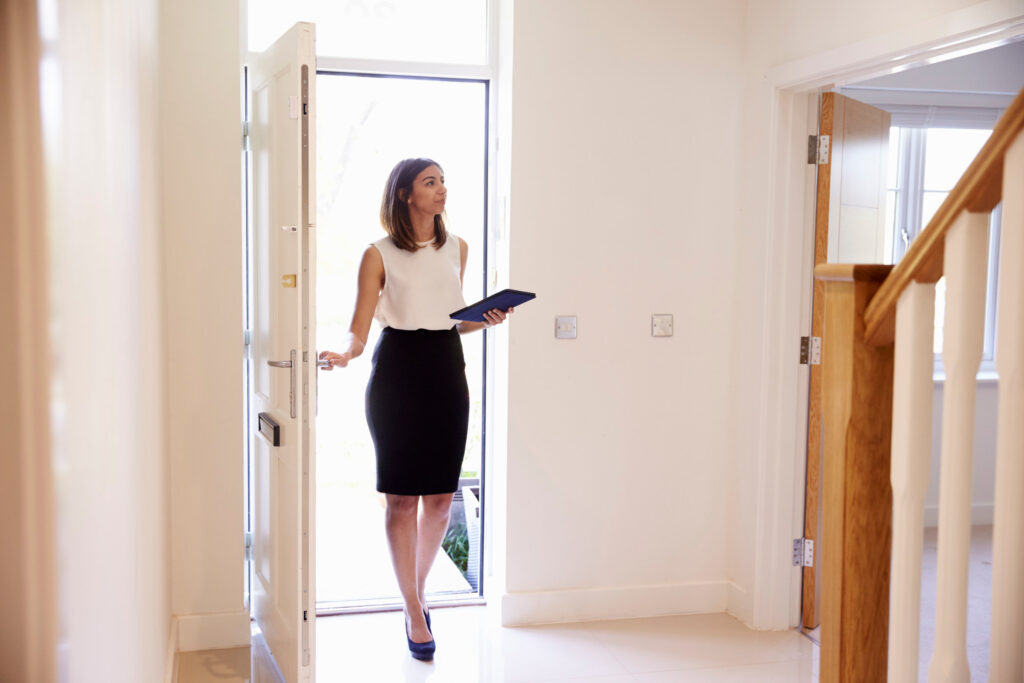 Also known as a mortgage valuation survey or property valuation, a house valuation survey is defined as the process of determining a property's value. It's a necessary step when taking out a mortgage to buy a new home because your lender will require it.
They'll want to make sure that their investment is worth it, so they'll request a qualified surveyor to assess the house and estimate how much it may be worth. That way, they can make an educated decision as to whether to approve your application or offer a different deal.
If the valuation report shows that the price you've agreed to pay reflects the property's market value, the lender will approve your loan. The same goes if the price is lower, which can help you negotiate a better one.
However, if the surveyor determines that your desired home's market value is lower than the agreed sale price, you may get a down valuation. If that happens, the bank will offer you a revised mortgage, but that may lead to your deal falling through unless the seller is willing to lower the price.
Is a house valuation the same as a survey?
A house valuation isn't the same as a house survey.
A property valuation estimates a home's value to help you and your lender determine if you would be paying an accurate price should you proceed with the purchase. As such, a property valuation report only records an estimate of a property's worth.
It doesn't identify any structural issues, potential faults, or hidden problems that could lead to costly repairs. It doesn't tell you anything about the overall condition either. That's why it may not be an accurate estimate.
On the other hand, a house survey is a thorough assessment of a property's condition that highlights any potential damage, defects, structural faults, and anything that may require urgent attention. It can include an estimated value, too.
Depending on the type of survey, the surveyor can inspect every nook and cranny to uncover potentially problematic areas, estimate how they may affect the value, and offer professional repair recommendations. Additionally, they can assess potential repair costs, highlight what could happen if you don't rectify the issues, and determine if you should commission further inspections.
Both valuations and surveys are carried out by qualified surveyors.
One of the central accrediting bodies that set the standard for home surveyors is the RICS (Royal Institution of Chartered Surveyors), so make sure your surveyor is a qualified and registered RICS member.
If you're buying a home in England, Wales, and Northern Ireland, you can get a survey after you've made an offer but before signing the purchase agreement. That way, you can have the necessary information to proceed with the purchase, renegotiate the price, or back out of the deal.
In Scotland, sellers request a Single Survey as part of a Home Report, thus providing an in-depth look into a property. Some RICS surveyors even offer a mortgage valuation report together with a Single Survey, as Home Reports don't always include it. Most of the time, you may need to commission your home valuation.
What does a mortgage valuation survey consist of?
A mortgage property survey is based on a property's overall condition, size, location, and key features, such as the number of rooms. Those are key factors for estimating a house's value.
That's why a valuation report only consists of an estimated value and any major visible defects that may affect the price. It doesn't go into detail as to what structural or other problems a house may have, nor does it inform you on such potential issues.
What is checked during a house valuation?
During a property valuation, the surveyor will check your desired home's building materials and construction (traditional or non-traditional) to see how old it is and if it's in good condition.
They'll check and see if the size and number of rooms are accurate, if the property was refurbished, and if there are any apparent defects, such as faulty wiring, structural damage, dampness, or pests.
They'll make notes of major visible issues only, without identifying other potential problems, highlighting urgent issues, or informing you of the property's overall condition.
Once they have all that information, they'll compare the property to similar houses in the area, including their average and recently sold prices.
How long does a house valuation survey take?
Home valuations take only 10-20 minutes since surveyors inspect properties briefly.
Your lender doesn't need to know what repairs you may need to carry out down the line. They only want to assess the risk of giving you a particular mortgage, so your potential home's estimated worth based on its general condition is all they need.
Is a mortgage valuation survey enough?
Mortgage valuations may be enough for lenders, but they're too limited for homebuyers. Valuations are not nearly detailed enough to provide an accurate view of your future home and help you make an informed decision.
There may not be any visible signs of damage, but a qualified surveyor can identify any hidden issues and surprises that you could face down the line.
That's why you should get a property survey, too.
It will let you know if what you're buying is worth your investment and how much it would cost you in the long run. It will uncover any damage, defects, or hidden problems so that you can know from the get-go how much you may need to pay for any repairs or improvement if and when you move in.
Skipping this survey and relying only on property valuations is not a smart move. You need all the information you can get to make an informed decision on whether to purchase the home, try to negotiate a better deal, or back out before signing the purchase agreement.
What property surveys can you get?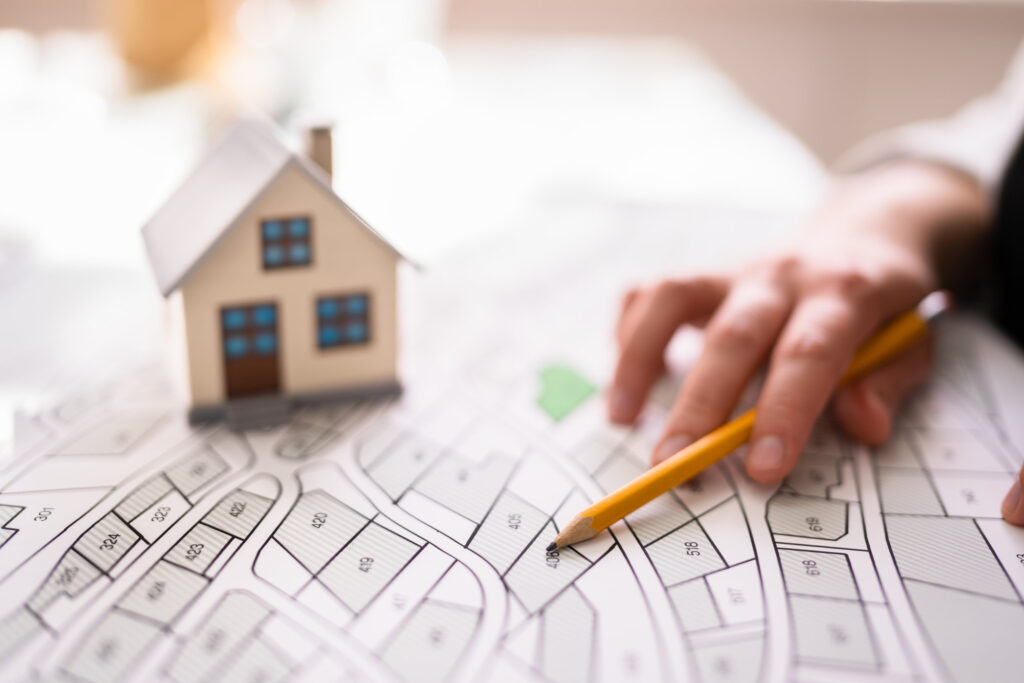 There are three main types of property surveys to choose from, depending on your budget and the depth of assessment you want.
If you hire an RICS-registered surveyor, you can choose from the following RICS home surveys:
Condition Report (Level One)
Homebuyer Report (Level Two)
Building Survey (Level Three)
RICS Condition Report
An RICS Condition Report is the cheapest option, as it doesn't go into much detail. It includes a traffic light rating (green means everything is in good condition, amber indicates that some aspects require attention, while red warns that serious repairs are in order), along with information on potential defects and future risks. It doesn't include an estimated value or offer advice on repairs.
RICS Homebuyer Report
An RICS Homebuyer Report or Homebuyer Survey is a more detailed report that may or may not include your new home's estimated worth – that's up to you. Still, it's very limited.
It identifies only major problems that you should know about, such as rot, dampness, and subsidence. It includes a traffic light rating as well.
This kind of surveying is recommended for any standard property that is in good condition and not older than 50 years. It can take 1-4 hours, depending on the property's type and size.
RICS Building Survey
An RICS Building Survey by an RICS-registered surveyor is the most comprehensive and expensive option, but it can be worth every penny. It's an in-depth structural survey that can take 3-8 hours.
That's because a building surveyor thoroughly inspects all the walls, floors, ceilings, and windows to check for damage or structural faults.
They check the roofing, guttering, drainage, woodwork, joinery, electrical wiring, plumbing, gas, heating systems, and everything else. They check for signs of dampness, rot, pests, subsidence, asbestos, and anything else that you may need to deal with.
Their report doesn't include an estimated home value. Still, it highlights the causes of defects and their severity, advice on repairs, repair costs, the risks of ignoring their advice, and suggestions for further inspections, if necessary.
This kind of surveying is recommended for unusually constructed properties or homes that are over 50 years old. It's an excellent option if you plan on doing major home improvements or renovations once you move in.
Does a mortgage valuation check for subsidence?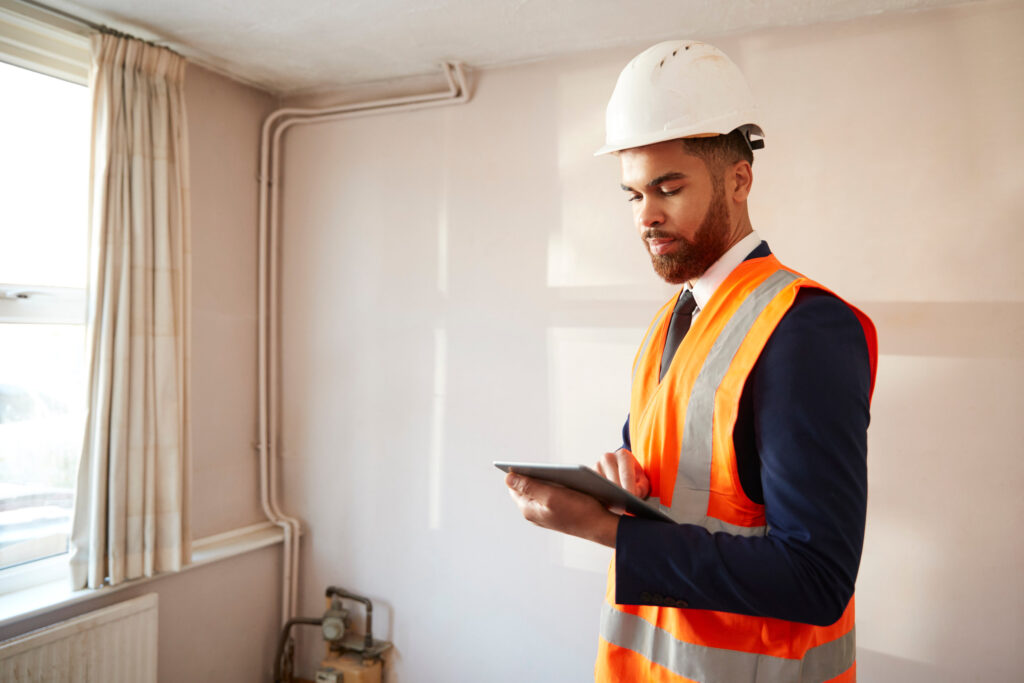 Unfortunately, no surveyor will check for subsidence when conducting a mortgage valuation because that process doesn't include a structural assessment.
If you want to ensure there are no signs or risks of subsidence before purchasing a new home, you should request an in-depth assessment of the property's structure.
The same goes if you notice any visible signs of subsidence, such as sticking doors or windows or cracks in the walls, plasterwork, or outside brickwork. It may be a bit expensive to do this kind of assessment, but rectifying potential issues caused by subsidence could cost you much more.
Final words
Mortgage valuations may be a must when taking out a mortgage to buy your new home, but they can't provide you with an accurate estimate of a property's worth.
They don't even provide information on various issues that may call for serious repairs, as they only help the lender decide whether to approve your application or offer a revised mortgage.
That's why you should get a property survey as well. It will help you make an educated decision, as it will give you a clear picture of your desired home's every aspect, including any hidden issues and expert advice on rectifying them. Armed with that crucial information, you'll be able to determine if your investment is worth it.