Taking out a mortgage to buy a new home requires a property valuation or appraisal, also known as a house valuation survey. That's the process of determining a property's market value to let the mortgage lender know if approving a particular loan is a wise investment.
At Property Price Advice, you can get a free house valuation before the mandatory appraisal to get an accurate estimate of your desired home's value. That way, you'll have a clear idea of what to expect once a licensed appraiser checks the property. We have an extensive database of local property prices, including the latest sold prices of UK homes, so our valuation calculator can estimate how much your potential home is worth in minutes. The calculator's proprietary algorithm will compare your chosen property against similar homes in the area, including their asking and sold prices, thus providing you with an instant but ultimately reliable estimate. Before you make an offer on a home that you would like to finance with a mortgage, you should learn what a house valuation for a mortgage is. Read on to find out why you need it, how it works, and everything else that it entails.
Why do you need a house valuation to get a mortgage?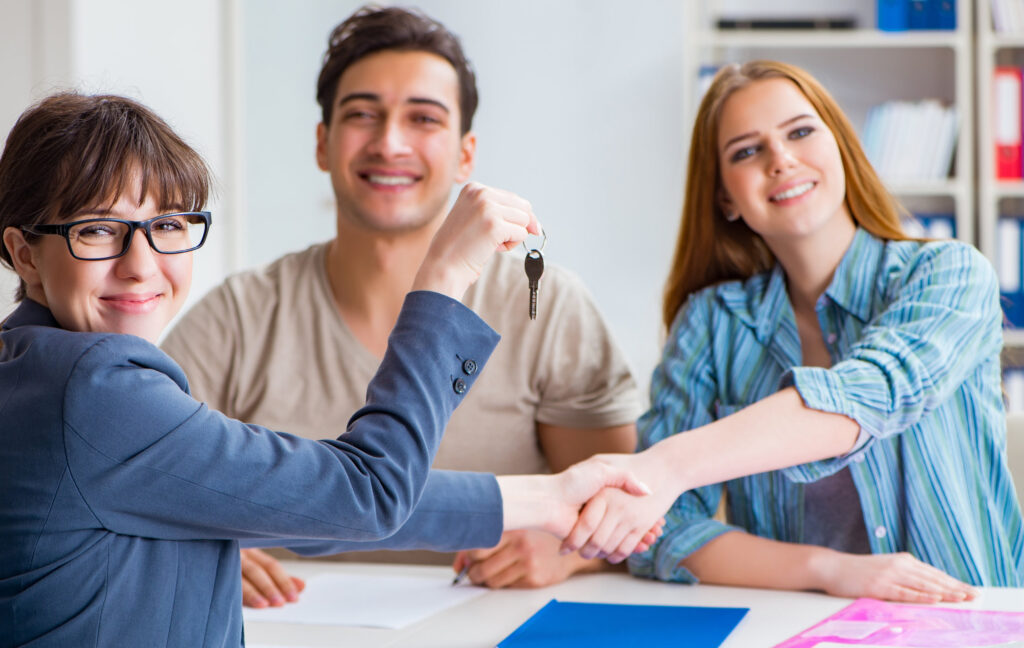 Your lender will require your future home's appraisal to estimate if their investment would be viable. As such, the process primarily benefits your lender. They want to confirm that your offered amount reflects the property's market value so that they don't end up lending you too much money. Ensuring that the property's value covers the loan is their top priority. Additionally, they want to quickly resell the property and recoup the outstanding mortgage amount if you default on your loan. Defaulting on your mortgage loan gives the lender the right to foreclose on it. They can take possession of your home because they're basically its owner. Until you pay off your mortgage, you don't own your home. A home appraisal is beneficial to you as well. It can keep you from borrowing more money than you may need and help you negotiate a better price if the appraised one is lower than what you've agreed to pay.
What does a mortgage valuation determine?
It determines a property's market value based on its location, size, age, features, and overall condition. It's a rough estimate of how much the property may be worth that may not reflect its real value.
Why not? Because appraisers don't consider every little detail of a home to determine its real value. They consider only the key features to get a ballpark figure that will help the lender make an informed decision.
Still, they are legally responsible for all their findings, so they must provide a report based on facts. That's why they don't rely only on their real estate knowledge and expertise. They dig deeper into recent comparable sales in the area to make a data-based decision.
They charge a fee for their service, which falls to the buyer to cover.
What does it exclude?
Since this isn't an in-depth assessment of a property, it doesn't uncover potential issues, hidden problems, or anything that may require urgent repairs. Home appraisers only highlight severe defects or visible signs of damage that may affect the price.
They don't check for subsidence since their job doesn't include a thorough structural assessment. If there are visible structural faults, they will use that information to determine a particular home's value.
Their reports don't include information on any additional issues that they may have uncovered. They don't inform you of your desired home's overall condition to help you decide whether to proceed with the purchase or walk away from the deal.
As such, mortgage valuations may not be enough to help homebuyers make the right decision. There may be hidden problems that will require extensive and costly repairs in the future. You wouldn't know about them if you relied only on the appraisal process.
That's why you should consider getting a home survey, too.
Why do you need a home survey?
Getting a home survey is one of the smartest steps you can take to ensure your investment is worth it. A licensed surveyor will uncover any potential problems, offer expert advice on any necessary repairs, calculate repair costs, and suggest any further inspections.
Make sure you choose a licensed and qualified surveyor who is registered with the RICS (Royal Institution of Chartered Surveyors), as that's one of the most reputable central accrediting bodies for home surveyors in the UK.
You can pick from three different RICS home surveys:
Condition Report;
Homebuyer Report;
Building Survey.
A Condition Report and a Homebuyer Report are very limited, as they provide nearly the same information as a property valuation. The former highlights only major potential problems, while the latter informs you of any signs of subsidence, too.
A Buying Survey is your go-to choice if you want to get an in-depth structural assessment of your future home. It includes comprehensive information on every nook and cranny (including potential signs of subsidence) to help you understand what kind of problems or potential problems the structure is facing.
How do mortgage lenders determine house value?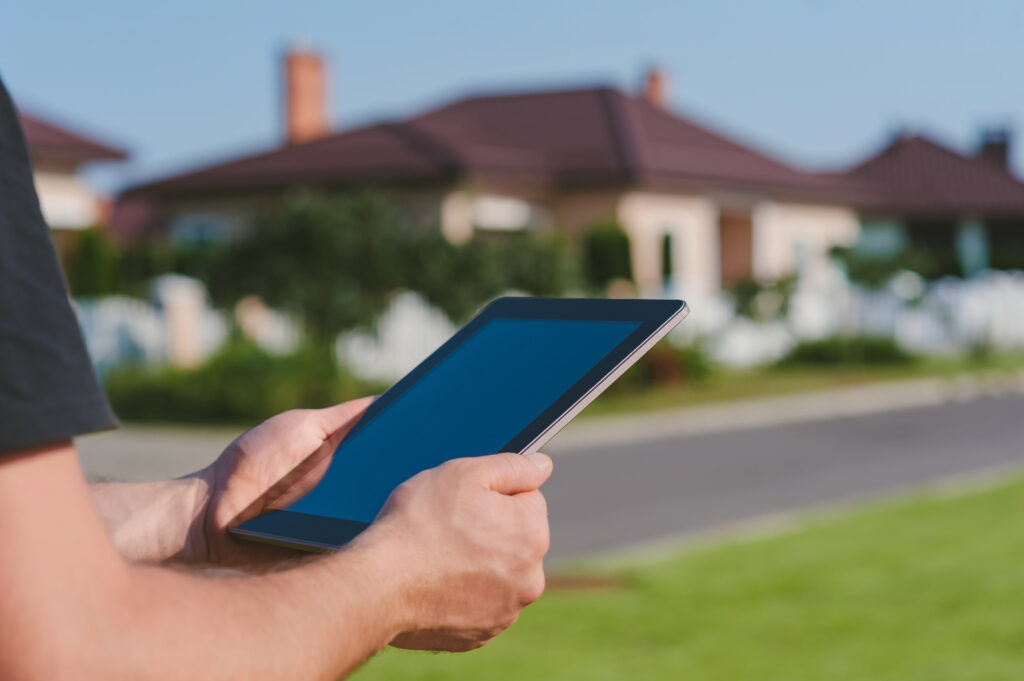 Lenders rely on professional real estate appraisers to determine how much a particular home is worth. Those appraisers are independent parties who carry out unbiased assessments.
When an appraiser visits a specific structure, they consider its location, size, age, and overall condition to estimate its market value.
They inspect both the exterior and interior to check all the essential features and look for any apparent damage or defects that may influence the price.
Armed with that information, they compare the home to similar neighbouring properties, taking into account their prices and current market trends. They use comparative sales data, too, to evaluate the home against those that were recently sold in the area.
At Property Price Advice, you can check the latest sold house prices in your desired area so you can get an idea about the price range for similar real estate. Thanks to the latest HM Land Registry data and up-to-date market data, you can get the accurate information necessary for making an educated purchasing decision.
When does the valuation take place when buying a home?
An appraisal takes place after you've made an offer on a home but before you've signed the purchase agreement. That's the only way to make sure you don't get stuck in a deal that you can't afford.
If your lender denies your loan, you may have to back out of the deal. If they offer a revised mortgage because the appraised price is lower than the sale price, you can try negotiating a better one with the seller.
None of this can happen if you've signed the purchase agreement already because that contract is legally binding.
What happens during a home valuation for a mortgage or refinance?
Every licensed appraiser begins evaluating a property by inspecting the exterior. They check the land's size and condition, garage, ease of access for vehicles, and any decks, porches, in-ground pools, or outbuildings that the property may have.
As for the interior, they inspect all the amenities (including the number of bedrooms and bathrooms) and check for any remodelled rooms and special features.
They inspect the doors, windows, closets, basement, fittings, fixtures, design and layout functionality, electrical wiring, plumbing, HVAC systems, and look for any improvements or upgrades (e.g., built-in appliance upgrades or basement conversions).
The home's construction (e.g., traditional, modern, or unusual), building materials, and architectural style play a role as well, together with the general structural integrity (without digging deeper into the structure and checking for subsidence).
If there are any major visible defects or damage, such as serious structural faults, pests, rot, or faulty wiring, the appraiser will make a note of it, as such issues may impact the home's price.
During the appraisal, they take photos of the home to highlight its key features and any significant problems that it may have.
The process is the same when it comes to refinancing your mortgage or taking out a home equity loan.
The only difference is that your lender will use the appraisal to find out if your home's value has increased or decreased and tell you how much equity you might be able to borrow against it.
You may be eligible for a better mortgage with a lower interest rate or a favourable cash-out refinance deal if it has increased.
How long does a mortgage valuation take?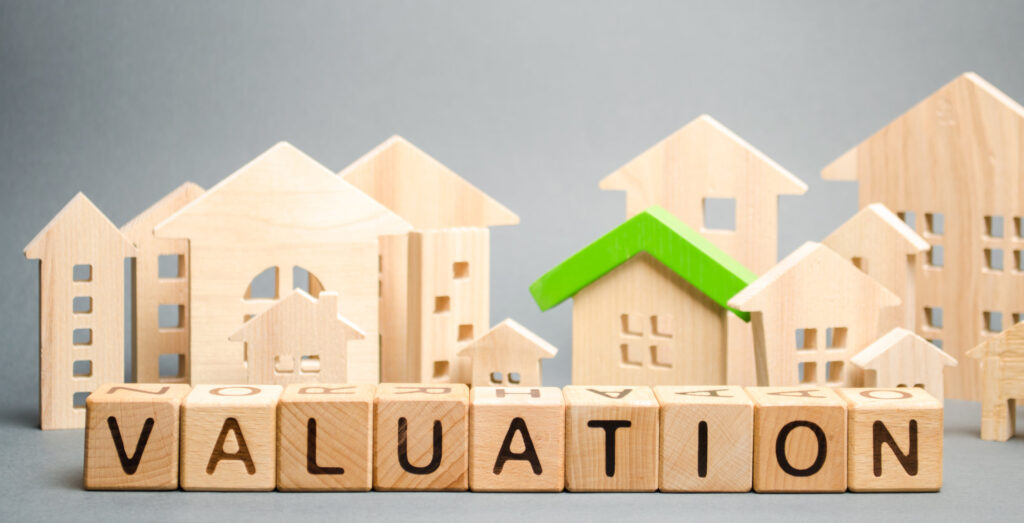 A mortgage valuation typically takes 10-20 minutes, depending on the size of the property. It may take about half an hour for a larger property.
The lender will receive a three-page appraisal report in 2-3 business days and start checking if the estimated value makes sense.
Suppose the report has highlighted any serious issues. In that case, the lender will make a thorough risk assessment to determine whether it's wise to approve your loan, offer a revised mortgage, or deny your application.
From the moment the appraiser evaluates the home to the moment the lender completes their risk assessment, the entire process may take approximately two weeks.
What factors can devalue a home?
Any visible sign of damage or serious defects can lead to a down valuation. Cracks in the walls, ceilings, or foundation, roof leaks, poor plumbing, electrical or structural faults, and even clutter can devalue a home.
The same goes if its exterior is unappealing and inconsistent with other houses in the neighbourhood.
All in all, if it has been poorly maintained and may require extensive repairs or improvements, it can get devalued.
Current market trends play their part as well. For instance, if real estate prices in your desired area are falling faster than in other areas, then the appraiser may conclude that the price you've agreed to pay may be significantly higher than the property's current value. The seller may have a different opinion, but they don't have access to up-to-date market data.
Valuation amount vs loan amount
The valuation amount reflects the appraised value based on the appraiser's findings. The loan amount is the money you borrow to buy a new home.
These amounts differ because mortgage lenders rarely provide 100% financing.
In the UK, you can get up to 95% loan-to-value (LTV) ratio, while the lowest LTV ratio is typically 60%.
That means that your lender may cover up to 95% of the property's sale price, leaving you to either cover the remaining amount on your own, try to renegotiate the price, or back out of the deal.
If you opt for covering the remaining amount out of pocket, you can consider making a larger down payment to lower the LTV ratio and get a better interest rate.
For instance, if the appraised value is £150,000 and you make a down payment of £30,000, you'll need to borrow £120,000.
Dividing your loan amount by the appraised value and multiplying the quotient by 100 will get you your LTV, which is 80% in this example.
Unless you're willing to pay the difference, you may have to negotiate a different price with the seller or back out of the purchase.
What if the mortgage valuation is too low?
A down-valued property leads to a higher LTV ratio, which means a higher interest rate. That's because the lender considers your loan to be a risky investment. If you default on it, they could lose a lot of money, as they wouldn't be able to resell the property at a higher price.
If the estimated value is far lower than your agreed sale price, the lender may even deny your loan application. That typically happens when the LTV ratio is much lower than 60%.
If they don't deny it, you should first renegotiate the price with the seller. Knowing that market professionals don't agree with the price, they may not want to risk you walking away from the deal or losing other potential buyers so that they may lower the sale price.
Another thing you can do is dispute the appraisal, as long as you have evidence that the appraiser didn't do a proper job and the home is worth more than the appraised value. You can do that by writing a letter of appeal to the lender.
If they determine that your appeal has merit, you can choose whether to get the original appraiser to reconsider or get a second opinion from another independent appraiser.
If all else fails and your deal falls through, make sure you keep a watchful eye on the property because the seller may struggle to get better offers and contact you to renegotiate again.
Where can I find a house appraisal calculator?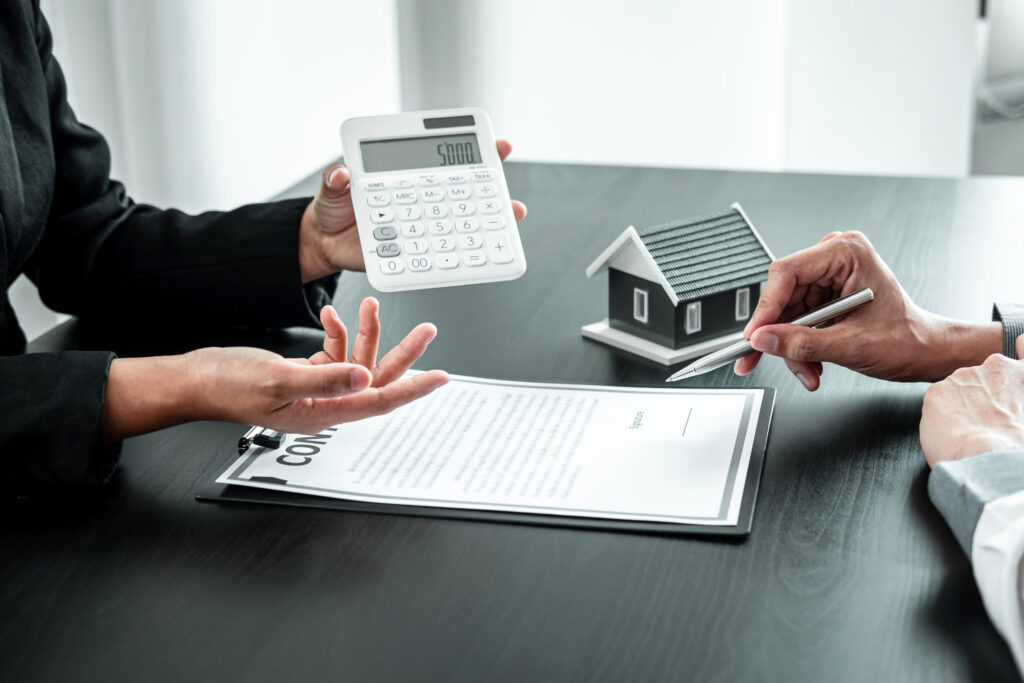 You can use our free online calculator for valuing UK properties, as it will provide you with an accurate estimate at no cost.
Our proprietary calculator uses complex algorithms to take into account multiple factors, such as current market conditions and the latest Land Registry data, including comparative sales data regarding similar properties in the specified area.
To get an accurate estimate of your desired home's value, enter the postcode, specify the home's key features, such as the room count, and share your email address so we can send you a copy of the report. You'll get an estimate straight to your inbox within minutes.
If you need help determining how much you can afford to spend on your new home, you can use our free Budget Calculator. It can help you establish your budget within minutes and make a smart purchasing decision.
All you need to do is specify your gross annual income, age, and deposit amount and tell us how soon you would like to move to a new home. Based on your criteria, the calculator will estimate your budget and pull the necessary data for helping you find your dream home.
It will provide you with a list of available properties in your desired area that match your specified criteria, along with the best mortgage deals from our mortgage partners at Shop Around Finance.
They offer an array of useful services for homebuyers, including free mortgage advice and expert tips for buying and moving into your new home.
Final words
When taking out a mortgage to buy your new home, your lender will require an appraisal, but don't rely only on the appraised price. It may not indicate the property's real value, not to mention that it won't uncover any potential problems that may put a dent in your wallet down the line.
Get a home survey and use our free calculators to locate the best properties and mortgage deals for your needs and find your dream home in record time to make an informed decision.