If you've ever fancied running your own bed and breakfast and want to give your home that unique selling point, now could be the time to make your dream reality. And those extra pounds will help to pay for other home improvements too. Here's our lowdown on getting started:
Starting a bed and breakfast business is an idea that many homeowners toy with, especially in times of financial uncertainty when the extra cash provides a much-needed boost to their household income. Maybe you are pondering early retirement or your children have flown the nest leaving rooms sitting empty. Sales particulars often state if a house is suitable for conversion to B&B, so why not get one step ahead? If you do plan to sell up in the next few years, putting in the hard work now and adding a 'commercial' dimension to your property could speed up the process of finding a buyer, especially with a set of figures showing annual turnover and profit.
Be realistic though, like all new businesses launching a B&B requires time, effort and varying financial outlay, more so if you don't already have one or more beautifully furnished en-suite bedrooms ready and waiting. Not only are there legal requirements to adhere to – from fire regulations to food hygiene – you might also need to reorganise the layout of your property to create a separate entrance and breakfast area for guests.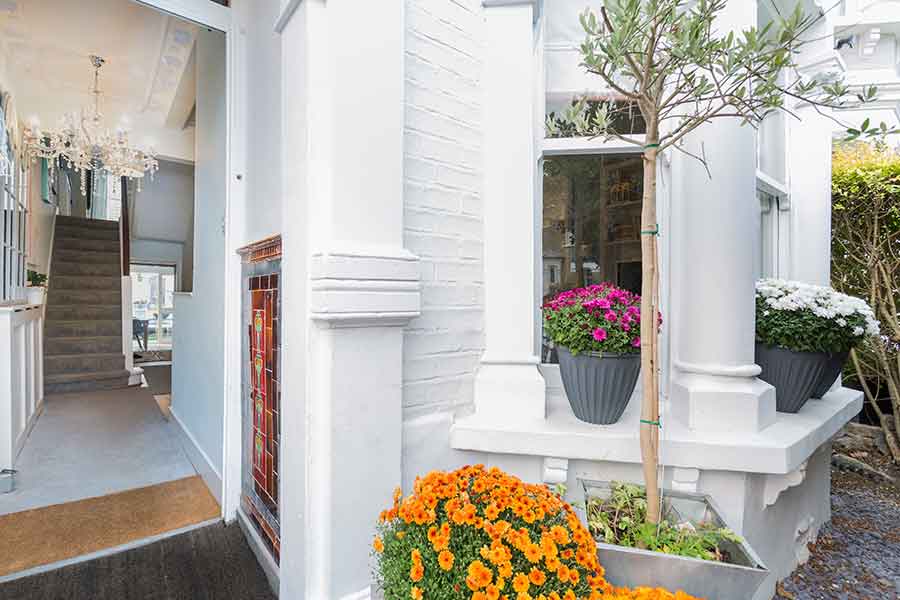 Remember that while historic B&Bs have the wow factor, any significant works on a Listed property (internal or external) will require Listed Building Consent. Do your homework first: contact the planning department of your local authority for advice on starting a new business and converting or extending your premises. Enquire about 'change of use' planning permission and be sure to check your property's deeds for any restrictive covenants.
A comprehensive guide to these and other considerations can be found in VisitEngland's 'The Pink Book: Legislation for tourist accommodation' which provides a common-sense approach to running your accommodation business. Take insurance cover as one example –  most household policies will not cover your use of the premises for business purposes, your legal responsibility to employees or paying guests and any theft or damage to your property by guests. For added peace of mind some insurance brokers have special packages available which include public liability insurance, employers' liability insurance and property and contents insurance.
Depending on the vision you have for your B&B, and income you hope to generate, the Government's Rent-a-Room Scheme  provides an incentive as this allows you to earn up to a threshold of £7,500 per year tax-free from letting out furnished accommodation in your home. However, with an effective marketing strategy – and good online reviews – chances are you will exceed this amount, in which case you will need to complete a tax return.
Checklist: Key considerations when starting your B&B:
1. You will have more success with an en-suite or private bathroom, so consider how to re-configure an existing bedroom with the addition of stud walls and don't forget soundproofing. Guest rooms will also need to be fitted with locks.
2. Seek the advice of a good plumber to plan your en-suite. Today's expectations are high so a powerful shower is a must, as is a bathroom extractor fan, and opt for a high-quality, long lasting suite. Buying cheap is a false economy if you have a high volume of guests and low-maintenance cleaning is desirable, especially in hard water areas. Consider anti-slip floor tiles and an energy-efficient programmable towel rail too. Our eight steps to plan your bathroom project is here to help.
3. Legislation introduced in 2006 means that you are responsible for taking steps to protect people using your premises from the risk of fire. You are therefore required to carry out a fire risk assessment, improve fire safety measures if necessary and keep the risks, and your fire safety measures, under review. More detailed information can be found in the Government document Do you have paying guests?
4. Kitchen hygiene and breakfast. The quality of the breakfast you provide is the last memory guests will leave with – using fresh, local ingredients is more costly so your room price should reflect this. Any food preparation undertaken on your premises involves complying with food hygiene legislation. You will need to register your food business with the local authority at least 28 days before trading or before the food operations start. All the information can be found here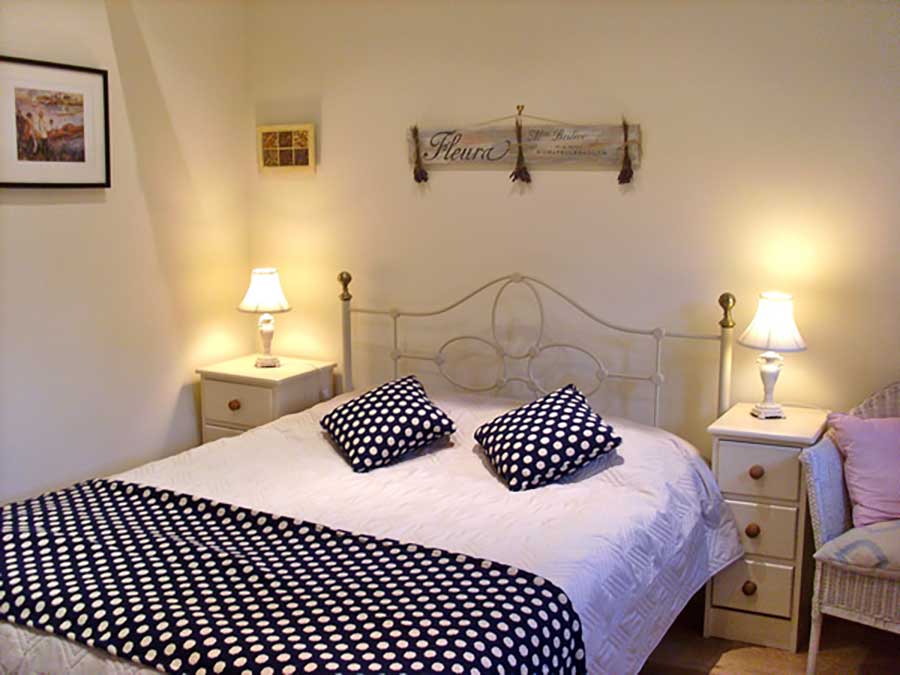 Checklist: How to create a lasting impression with beautiful decor and furnishings:
1. Invest in the best bed and mattress you can afford – pocket sprung v memory foam or maybe a hybrid? Zip and link beds offer a flexible sleeping solution but will add to your workload. Get the lowdown with our bed-buying guide
2. Flimsy furniture won't stand the test of time and you're going to need a wardrobe, chest of drawers and bedside tables at the very least. There are bargains to be found on auction websites – go for durable pieces which harmonise with the architectural style of your property.
3. Think practical – plenty of hooks, a luggage rack, full-length mirror, hairdryer and space-saving fixtures such as a wall-mounted TV. Extra pillows, blankets and plenty of coat hangers in the wardrobe and summer guests will appreciate a mini-fridge and fan or small air conditioning unit.
4. Opt for a neutral palette, adding interest to the decor with art prints, coloured towels, a bedspread, cushions and some pretty curtains or blinds, preferably with fire retardant blackout lining. Carpet is luxurious and warm in winter but think about dust, hygiene and potential spillages. Wood or laminate flooring (with rugs) has its advantages and the latter is easy to clean.
5. Fast, free Wi-Fi – this is expected nowadays, as is a good-sized flat screen television/DVD with cable/satellite channels. A single TV Licence will cover the first 15 rooms on any one site.
6. Tea and coffee making facilities – choose a suitable spill-proof surface or protect furniture by using a tray with kettle, cups, glasses and sachets/milks. Make it extra homely with a jar of homemade biscuits.
Maximise your income with effective marketing:
Your property is ready, the legal requirements are covered and you've researched other accommodation providers in your area to devise a suitable price structure for your B&B. At last it's time to start earning a good return on the time and money invested in your project. Start with the basics – smart signage is important, and you might want to print some brochures/business cards. However, the key to success undoubtedly lies in the strength of your online presence. Engaging with potential guests is crucial and social media sites have been a game changer for B&B advertising in recent years. B&B bookings are increasingly generated online, so maximise traffic to your website using platforms like  Facebook, Twitter and Instagram to post crisp photos and updates.
For immediate access to the biggest possible audience consider listing your property on websites such as Booking.com or Airbnb. The latter now has some 223,200 active listings in the UK with annual earnings for a typical host of £3,100. Remember these companies will take a percentage of your earnings in commission or a service fee.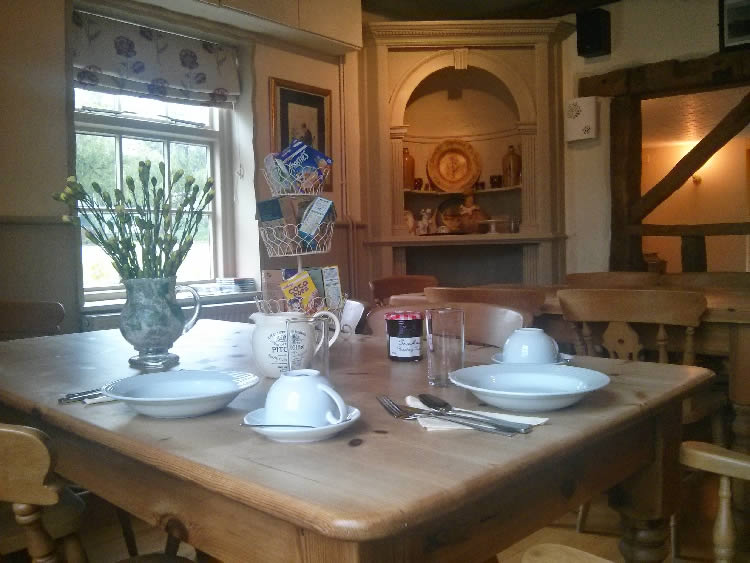 TripAdvisor offers you the chance to list your business for free (as well as other premium marketing tools available for a fee) and when you consider that more than 60 million consumers research their travel purchase on the website each month, that is a marketing opportunity not to be missed. Additionally, many B&B owners aim to boost their business by opting for a quality assessment scheme such as VisitEngland's Guest Accommodation Scheme. Whichever method of advertising you choose, that first glowing review will be the ultimate reward for all your hard work. And if a customer should leave a negative comment don't be disheartened, that is the impetus to improve your business and create a better experience for future clientele.