A wood burning stove doesn't just keep you warm and cosy, it can push up the price of your property – so if you're thinking of installing one, here's what to consider.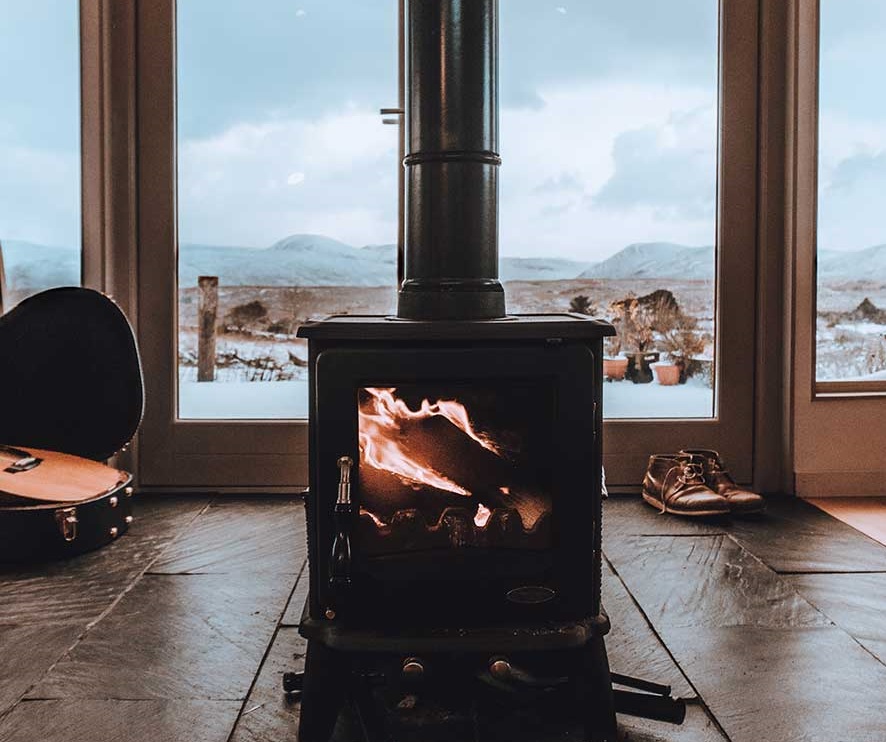 Adding value and desirability
Back in the 1960s and 70s, homeowners up and down the country chose to brick up their traditional fireplaces as gas and central heating became more and more popular.
Fast forward a few decades and, like most trends, the fate of fireplaces has come full circle with householders deciding to expose bricked up hearths and fill the space with a wood burning stove.
But unlike many fashion fads, wood burners look set to burn bright for a while with figures from consumer safety group HETAS (Heating Equipment Testing and Approvals Scheme), showing the number of stoves installed between 2009 and 2016 increased by 60%. Today, there are more than a million wood burners in British homes and nearly 200,000 are sold each year.
So, while statistics show that wood burners are sought after, what about the effect on your property's price tag? Perhaps surprisingly, putting one in gives you the same price boost as adding a new bathroom and can increase your home's value by 5% Plus, in terms of getting your money's worth, installing a wood burning stove is by far the most budget friendly option, costing an average of £2,000 while a new bathroom will set you back around £4,500
I live in a smoke control area – does that mean I can't have a wood burner?
If you live in a smoke control area you aren't allowed to release smoke through the chimney. But the good news is that you can still have a wood burner – it just means you have to stick to the rules set out by the government – which are:
You can opt for a DEFRA (Department for Environment, Food and Rural Affairs) approved wood burning stove in which you can burn 'unauthorised substances' (like wood).
Or, you can burn a smokeless fuel which is readily available on the market.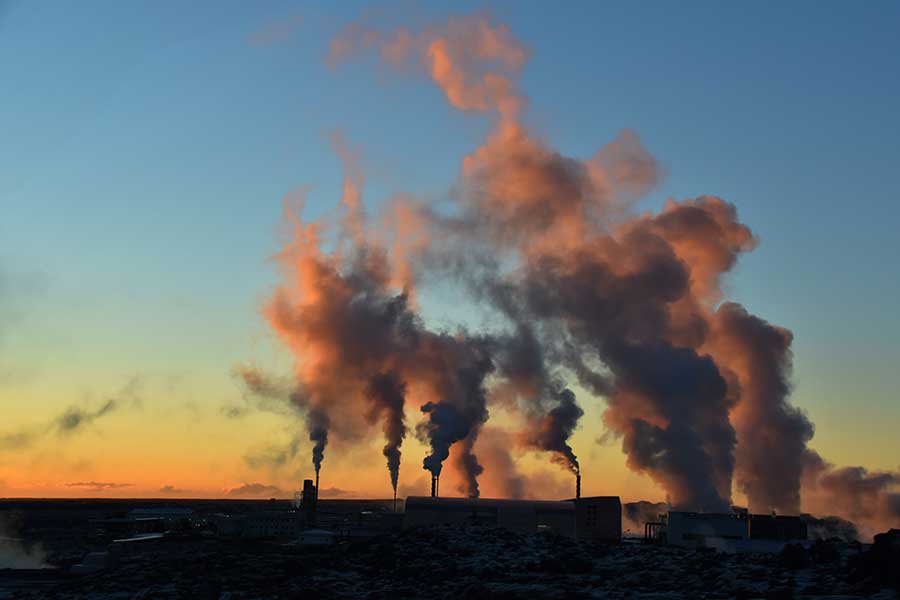 What's the environmental impact of a wood burner?
When it comes to how environmentally friendly burning wood really is, there are lots of different opinions. Technically, burning wood is carbon neutral (the carbon released is absorbed by trees), but some scientists argue that it can take decades for this process to happen naturally which means all that carbon is contributing to climate change in the meantime.
In reality, much depends on where you live and what you're burning. If you're in the countryside where the air is generally less polluted and you source wood from local (and sustainable) suppliers, then a wood burning stove can be better for the environment compared to fossil fuels like gas.
Alternatively, homes in towns and cities with poorer air quality may find gas fired central heating is the greener option. But whether you choose wood or gas, the most environmentally friendly thing you can do, is to ensure your home is as energy efficient as it can be – for tips on how to do this, head to the Energy Saving Trust
How do I choose a wood burning stove?
Before you head to the nearest showroom, think about:
The type of fuel you want to burn – if you only want to burn wood, then a wood burning stove is the best option. If you live in a smoke control area or want to burn other types of fuel (like coal) then consider a multi-fuel stove
The wattage output – stoves will come with an output in kW (kilowatts) which typically ranges between 3kW and 15kW. But it's not just a question of buying the highest you can afford – the right one will depend on the size of the room it's going in. To work out the right kW output for you, multiply the height, width and length of the room and divide this by 14. Choosing a wattage that's too high will mean you end up too hot – too low and you won't feel the benefit.
The areas you want to heat – wood burners can be used to heat just one room, the whole of the downstairs, or even replace entire gas central heating systems. If you are looking to use your wood burner as your main source of heating and hot water, then you'll need a boiler stove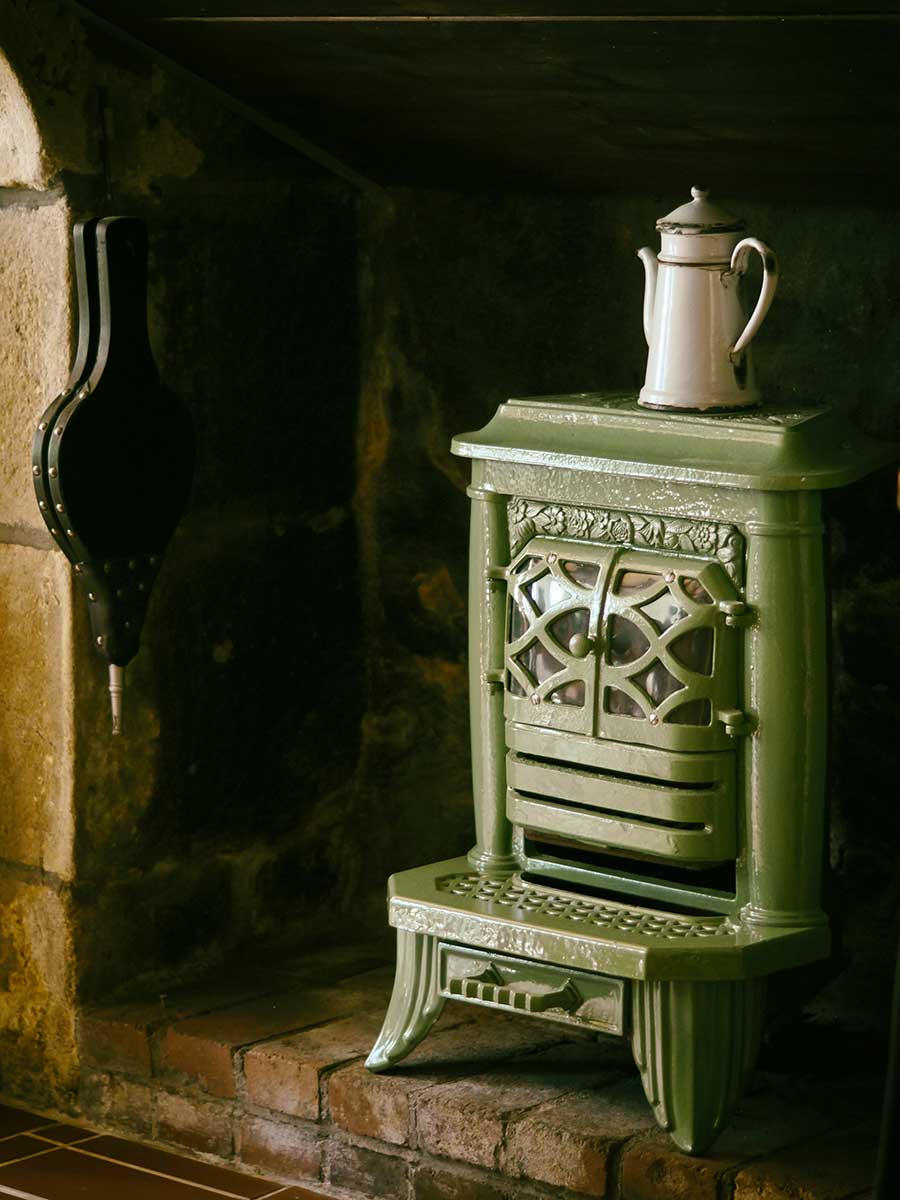 There's no law that says a professional has to install a wood burning stove so if you feel up to the job, then you could do it yourself – but bear in mind that you may be subject to building control rules. The alternative is to get a HETAS registered installer who will ensure that any work carried out complies with regulations – they'll also be able to give you the best advice on the most suitable type of stove.
Find the latest property news and home improvement advice
Installing a wood burning stove isn't the only way to add value to your home – from updating your kitchen to turning it into a B&B, head to our home improvements hub for advice and ideas.