The Shetland Isles saw the biggest increase in property prices in the UK last year.
Residential property prices increased further to hit an average of £220,000 in the year to the end of December – £15,000 higher than in December 2015 and £3,000 higher than the previous month, fresh data from the Office for National Statistics (ONS) shows.
Across the country as a whole, prices rose by 7.2%, compared to 6.9% in 2015. The annual rate of growth recorded in December is also higher than the 6.7% in the year to the end of November, according to the UK HPI figures.
"Not only did prices see an increase of 7.2% annually, but heading into what is a quiet time of year for the market, an increase of 1.4% in prices and an uplift of 0.2% in transaction volume month on month, is a promising sign indeed for the year ahead," said the founder and CEO of eMoov.co.uk, Russell Quirk.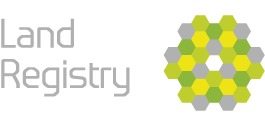 "This latest market insight should spur a renewed confidence in UK homeowners that we have very much weathered the storm and that UK property is an attractive a proposition as it has ever been, whether you are buying or selling," he added.
The Shetland Isles saw the biggest increase in property prices in the UK last year, registering a rise of 26%, while the region with the greater increase was the East of England (11.3%), followed by the South East (8.5%).
After Shetland Isles, the place where prices rose fastest was Basildon, in Essex, which saw an average rise of 17.3%. Nearby Maldon saw prices go up by 16.2%.
Aberdeen saw the steepest fall in prices, down 9.8%, owed mainly to the downturn in the oil industry.
"House price growth picked up significantly in December, making it even harder for the current generation of hopeful first-time buyers to afford a home," said Ishaan Malhi, CEO and founder of online mortgage broker Trussle.
Malhi believes that it is critical that the government delivers on last week's pledge to "fix the broken housing market" by boosting housing supply and keeping prices in check.
John Eastgate, sales and marketing director at OneSavings Bank, agrees that last week's housing white paper reinforced the well-established truth that supply shortages have been the major contributor to rising house prices.
Eastgate said: "[house prices] look set to rise steadily, outstripping real wage growth, stretching affordability and causing tension amongst long-term renters and aspiring homeowners alike.
Today's figures from the ONS only reinforce the scale of the challenge at hand, and the remedial action required to tackle this should not be underestimated.
"Although the white paper has identified some potentially sound means of addressing our "broken" housing market, these solutions will take time to deliver."
| | | | |
| --- | --- | --- | --- |
| England by region | Monthly change % since November 2016 | Annual change % since December 2015 | Average price December 2016 |
| East Midlands | 1.0 | 7.1 | £176,790 |
| East of England | 1.9 | 11.3 | £281,513 |
| London | 1.8 | 7.5 | £483,803 |
| North East | 2.3 | 4.1 | £128,631 |
| North West | 1.9 | 6.6 | £152,259 |
| South East | 1.7 | 8.5 | £316,026 |
| South West | 1.3 | 7.0 | £242,808 |
| West Midlands | 0.4 | 7.1 | £181,328 |
| Yorkshire and The Humber | 2.2 | 6.5 | £154,985 |