Many housebuilding in the capital are holding back due to declining property prices.
Sales of new build homes in central London fell during the final three months of last year and prices continued to drop in the city's most prized neighbourhoods, despite increasing across most other parts of the country, new figures show.
The bleak outlook in the heart of the capital reflects the fact that potential homebuyers and developers remain nervous about economic and political uncertainties, caused in part by Brexit, while supply remains limited as transactional costs deter all but the most determined of home movers.
High stamp duty costs, in particular, continue to have an adverse impact on the housing market in central London where homes command a price premium, resulting in fewer property transactions and lower prices being achieved.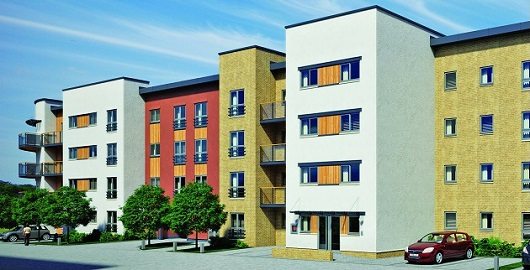 Prices for newly built homes fell by 5.7% year-on-year in the final quarter of 2016, while transactions in zones one and two were down 25% compared with a year earlier to just 1,880, according to the data provided by JLL, a leading property agency.
With property prices falling and the number of transactions in decline, just 1,270 homes were started in central London in the final quarter of 2016, the lowest total since 2011 and a staggering 75% fall from a year earlier.
With some experts forecasting that London property prices will fall further in the coming months, there is every chance that development levels will drop further.
The government will be concerned to see housebuilding activity slowing in response to a more challenging sales market, because this will add to the housing shortage in the longer term, which will inevitably drive up property prices in light of the capital's growing population.