Each week, hundreds of properties are sold at auction in Britain. 
More vendors will choose to sell homes at auction in order to avoid the risk of owning more than one home – even if this is because they are in the process of selling their property in order to buy another – following the introduction of an additional 3% stamp duty surcharge for anyone owning more than one property, according to Auction House London auctioneer Andrew Binstock.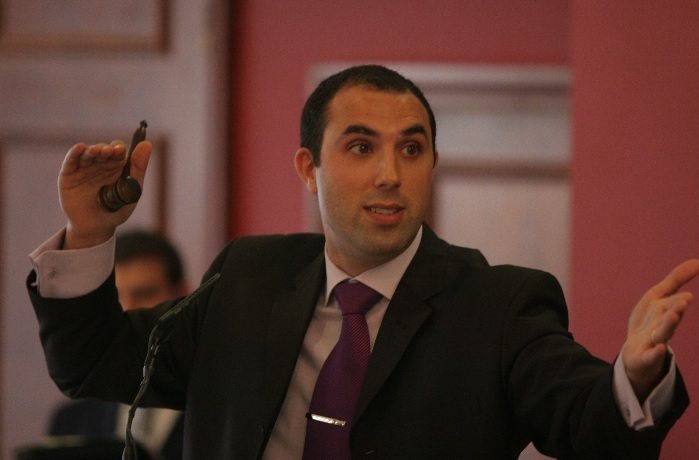 The new regulations indicate that the additional Stamp Duty can be claimed back if the first property is sold within 36 months. However, in practice, Binstock says that solicitors will be duty-bound to warn their clients about the tax implications of owning more than one property – especially if their original home fails to sell within that time.
He explained: "Previously, people were willing to own two homes simultaneously for a short time, if it prevented the chain in which they were involved from falling apart. The danger is, of course, that if their original home is still on the market after three years, they won't be able to recover the extra Stamp Duty. This will inevitably lead to delays and fall-throughs in the estate agency process. As a result, more sellers are likely to choose the speed and certainty of auction instead."
Auction House recorded its best ever sales month in February, beating all previous records in the nine-year history of the company, the firm's latest figures show, reflecting the fact that property auctions are growing increasingly more popular.
The company offered 600 auction lots, selling 461 of them, and raising close to £63 million in the process in February.
Auction House Founding Director Roger Lake said: "It's a real milestone to have offered 600 auction lots in a month – a figure that hasn't been reached by any auctioneer since the credit crunch. To have sold more properties than ever before, and doing so at our highest ever monthly sales total are real stand-out performances too. Altogether, it's a compelling performance for our first round of auctions in 2016."
Restrained optimism and sensible bidding helped to ensure that strong prices being were achieved on many lots, according to Lake.
PPA opinion:
There has been a clear rise in auction activity in recent months as property buyers rushed to beat the new stamp duty surcharge.
Official figures from Essential Information Group reveal that overall lots offered rose by just over 16%, from 3,831 to 4,450 lots, whilst lots sold saw equally impressive gains, with 3,472 lots sold in March compared with 2,995 lots sold in the same month in 2015.
The residential auction market made huge gains in March, breaking some long-standing records in the process. Lots offered rose by 25% to 3,756 lots – over 750 more than in February 2015 and just 63 lots short of the record 3,819 lots offered in July 2008 when the market was saturated with repossessions.
A high level of auction activity in recent months demonstrate that auctions provide a good opportunity for anyone looking to secure property in a quick, decisive and uncomplicated manner, with some amazing property prices being achieved. Although there are plenty of bargains to be had, some properties have actually achieved more under the hammer than they would have done on the open market via an estate agent.