The countdown to the UK's exit from the EU has now started, and many Londoners believe that this will place downward pressure on house prices in the capital.
Residential property prices were at the forefront of the EU debate in the run-up to the referendum, with the now former chancellor George Osborne claiming that the value of homes in the UK could fall by up to 18%, or more than £50,000, within two years of the Brexit vote.
But despite greater uncertainty in the immediate aftermath of the EU referendum, which undoubtedly had an initial adverse impact on household sentiment, property prices across many parts of the UK have held up well.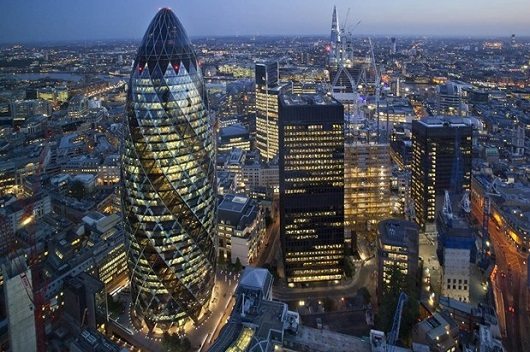 However, with Britain having now officially started the process of leaving the EU, almost a fifth of Londoners believe that house prices in the capital will be adversely affected as a result.
Home prices have fallen by around 10% in some parts of central London over the past 12 months, with many analysts forecasting that values will drop further this year. But this trend has had more to do with the change to stamp duty rates, rather than Brexit.
The fact that there is now no stamp duty charged under £125,000, then 2% up to £250,000, and 5% up to £925,000, may have helped activity levels at the lower to mid-segment of the housing market, but the 10% levy to £1.5 million and 12% above that has had a negative impact at the top-end of the market, best illustrated by the sharp decline in home sales and prices in London's prime areas.
But now, according to a poll by YouGov, 18% of Londoners expect Brexit to add to the mix of issues pushing down property values in the capital.
There is nothing that markets dislike more than uncertainty and surprises, and Brexit negotiations will unleash considerable forces of uncertainty over the next couple of years and possibly beyond. It is therefore no surprise to come surveys such as this showing a rise in the volume of people that expect property prices in London, and indeed other parts of the country, to fall.
The difficulty we have when trying to predict the future, is that we do not know what form Brexit will take. Although some market stability has come in the aftermath of the Brexit vote, there are some clear signs that there will be further volatility as the UK's two-year separation from the EU unfolds, which will have a negative impact on the UK economy and activity levels in the property market, which may indeed drive down property prices in London, at least in the short-term, despite the inherent undersupply of housing in the capital.