The housing market is booming – if you know where to look.
Despite weakening growth in the UK, there are still plenty of good property investment opportunities across the country, especially in areas outside of London and the South East where there are not excessively high house prices.
According to the latest Land Registry data, the average price of a property in the UK was £226,185, up 5.1% year-on-year, and although some areas are seeing prices cool, others continue to register robust and sustained levels of house price growth.
An in-depth look at the Land Registry's data reveals that house prices in some areas are still rising at an impressive rate, especially in lower value markets.
Fresh analysis of the latest Land Registry data by Property Price Advice has identified the locations that are currently seeing the biggest property price rises, based on actual sold house price data.
The UK's top 10 biggest growth areas over the past 12 months are all located in England: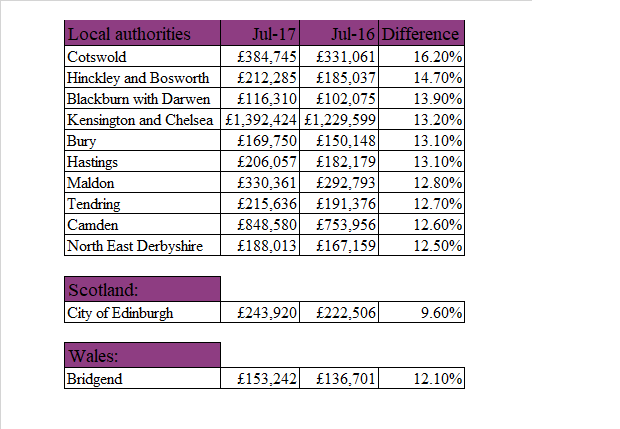 Note: Low numbers of sales transactions in some local authorities can lead to volatility in the series. While efforts are made to account for this volatility, the change in price in these local levels can be influenced by the type and number of properties sold in any given period.