The average price paid for a home in the capital is £553,068 while the average wage is £49,140, official figures show.
Increasing property prices in London now stand at an average 11.37 times the average annual salary, according to official figures.
However, the new headline figure disguises dramatic regional variations. In up-and-coming Brent, home prices are typically 15.85 times greater than average annual earnings of £31,200, but in the City of London, which includes the Square Mile, the average property price of £763,748 is just 5.3 times the average £144,000 salary.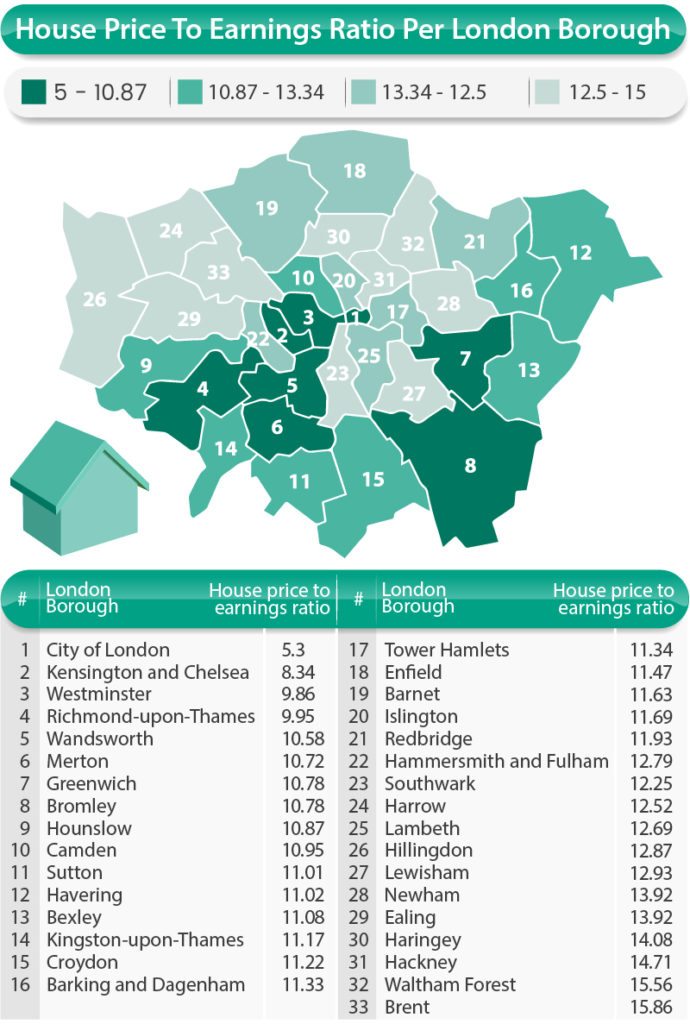 The new figures for housing affordability in the capital are based on research carried out by Sell House Fast using data provided by the Office for National Statistics, and suggest that affordability levels have worsened in all local authority districts, with the exception of the City of London.
But it is worth pointing out that the data for the City of London could be a statistical anomaly, given that just 9000 people live in the area.